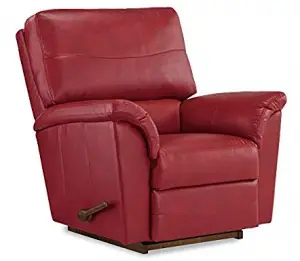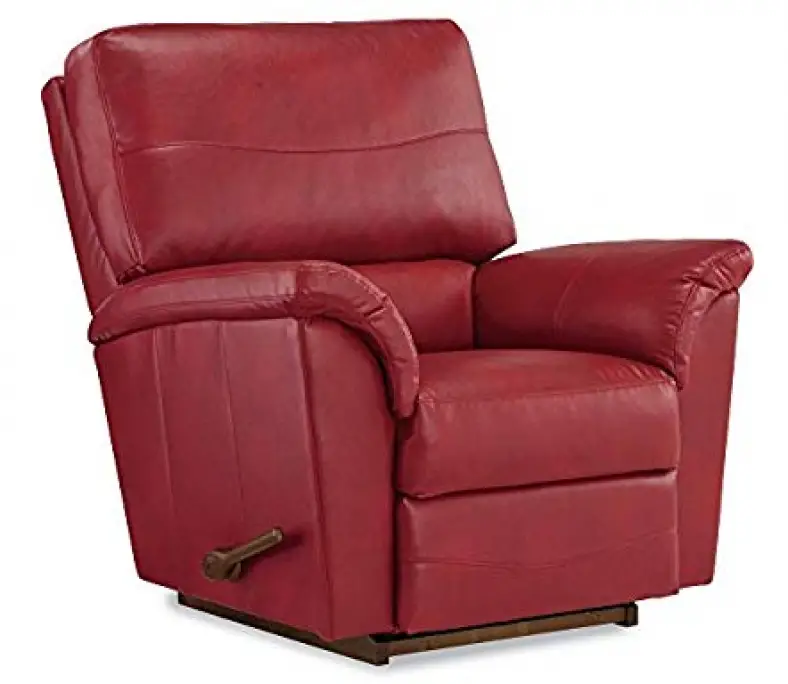 La-Z-Boy is one of the biggest and oldest names in recliners. In fact, they basically invented the modern recliner.
Two cousins, Edward Knabush and Edwin Shoemaker, founded La-Z-Boy in 1927. Although the term recliner dates to the late 1800s, they were granted the first patent for a recliner in 1928.
Their initial patent was for a wooden design. In 1930, they filed a second patent for an upholstered version with a metal mechanism. Thus the modern-day recliner as we would recognize it was born.

7 Unique Features in La-Z-Boy Recliners
La-Z-Boy recliners have seven unique features found in no other brands. These are major selling points as to why some people are brand loyal.
1. Unparalleled Lower Back Support
In other brands, as you move the recliner through various positions, a gap will develop between the seat and back. Not so with La-Z-boy. Their patented system eliminates gapping, thereby providing continuous support.
If you have ever sat in a recliner and felt the need to grab a pillow or wad up a blanket beneath your lower back, it probably wasn't a La-Z-Boy. If you have back issues, this continuous support can be critical. If you don't have them, then it potentially can play a role in preventing them.
2. Lean Back Without Engaging The Footrest
No other recliner allows for this positioning. Only with La-Z-Boy can you tilt the back slightly while leaving the footrest in the down and locked position. You can also rock in this position on rocker models.
This is the first thing most people do when they sit down in an airplane seat. They tilt it back slightly for the sake of comfort.
3. The Footrest Has Three Different Locking Positions
This lets you decide what position is most comfortable for you. You may feel different situations call for different foot positions.
It also means you expend less energy on trying to maintain a safe and comfortable position. How can you really relax if you need to be ever vigilant to maintain a comfortable position?
A locking mechanism lets you set it and forget it. This frees you up to focus on other things or even on nothing at all.
4. The Footrest Also Has A Dual Locking Mechanism
This is a safety feature. It makes sure the footrest will not go down until you decide to make it so.
Many recliners have footrests that will drop down in the face of the slightest pressure. This can be annoying in many situations, but can be downright dangerous if there are pets or small children in the house.
With La-Z-Boy, you do not need to worry about the footrest collapsing on your favorite small pooch. You also don't need to worry about it falling down on an overly curious toddler who wants to get a better look at the mechanics of the chair and simply cannot resist trying to go up under the footrest.
La-Z-Boy products tend to be a bit pricier than average. But just think of the cost of potential medical bills alone, not to mention the heartache of something happening to a beloved child or pet. The extra money is a small price to pay for safety and peace of mind.
5. Sixteen Rocker Positions That Also Lock
As you change positions on a La-Z-Boy recliner, you will hear a clicking sound at each new position. This is the sound of the mechanism locking into place for the new position.
Once you find your best position, you can rest assured that it will remain where you want it. Because it locks into place, you need to actively try to move it to another position.
You can even lean so far back that your feet are above your heart. This can be beneficial for a variety of medical conditions.
If your feet are prone to swelling, you really should have some means to put your feet up so the swelling can go down before you go to sleep at night. This swelling can be related to poor blood circulation. Addressing it can take some strain off your heart.
6. Unique and Solid Frame Construction
For purposes of quality control, all La-Z-Boy recliners are made in America. To ensure they are strong and solidly built, the wood portion of the frame is built using a combination of maple hardwood and oriented strand board (OSB).
OSB is 11 percent stronger than the plywood used in so many other furniture products. It is so strong, it has been used since 1977 in the flooring and roofing industry.
This solid construction helps your chair keeps its shape for years to come. This helps keep you sitting comfortably.
The longevity of the product is unparalleled. Many people actually pass on their La-Z-Boy furniture to the next generation in the family.
7. Padded With Solid Block Cut Foam
Most upholstered furniture uses stuffing. It's inexpensive and easier to work with, but at a cost in quality for the final product.
La-Z-Boy uses solid block foam in all of its products. It gets cut to shape for a better look and higher quality performance.
It provides resistance and guaranteed padding. Unlike stuffing, it would squish out of the way, leaving you essentially resting your arm on the wood frame below.
The cut foam helps the furniture keep its shape longer. This helps keep it both comfortable and attractive for years to come.
Many people feel it is simply a better look to begin with than stuffing. It provides clean lines and a better shape.
The above seven details are unique to La-Z-Boy recliners. Unsurprisingly, there is a tremendous demand for their products. After years of people asking, they eventually agreed to be sold through Amazon.
Best La-Z-Boy Recliners Reviews
1. La-Z-Boy Jasper Power Rocking Recliner – Best Power Recliner – Editor's Choice
Jasper Power Rocking Recliner has a nice padded back cushion with extra padding for the bottom third. The seat itself is aged leather, very comfortable, and also supports the back well. The reclining mechanism is linked directly to the chair's power supply through a hole in both the seat and bottom of the pocket. The headrest allows you to rest your shoulders well, making this chair ideal for reading or watching TV. It takes approximately 30 seconds until the minimum or maximum angle is reached. It does not turn too slowly or too quickly and makes this chair suitable for any living room.
The Jasper Power Rocking Recliner provides a simple yet comfortable rocking motion which is easily controlled by shifting your weight or by using the hand-held remote.
There are no notable drawbacks and I would highly recommend this chair to anyone interested in buying one.
Dimensions:
Body Depth: 38.5.
Body Height: 42.0.
Body Width: 40.0.
Pros:
Clear support of the back.
Rocks and reclines for total comfort.
A comfortable padded seat with support for the lumbar.
A built-in USB port powers your smartphone or tablet.
Cons:
The front of the chair does not recline as far up as a manual rocker recliner may.
---
2. La-Z-Boy Easton Rocking Recliner with Massage & Heat – Best La-z-Boy Recliner for Back Pain
Easton Rocking Recliner with Massage & Heat is a recliner that comes in a variety of colors and fabrics. It has a heat setting and massage setting. It has two different reclining positions. It comes with a lifetime year limited warranty.
Easton Rocking Recliner is perfect for people who have a bad back. Massage and heat functions help relax the back and obtain maximal comfort.
Dimensions:
Body Depth: 38.0.
Body Height: 41.0.
Body Width: 36.5.
Pros:
The heat and massage functions.
Very comfortable.
Great for shorter people.
Perfect for people with back pain.
Cons:
It may not be as good for tall people.
---
3. La-Z-Boy Gibson Rocking Recliner – Best La-z-Boy Recliner for Tall Man
Gibson Rocking Recliner by La-Z-Boy has a polyester that comes in different colors. It also has a solid hardwood frame with sturdy slats.
It is one of their premier models and is crafted carefully. It has got a solid hardwood rocker base. The wood used is white oak and the hardwood frame adds to the overall grace of the recliner. The overall completed structure is solid and durable. The upholstery is thick and comfortable.
It is strategically stitched using fiberfill, a soft padding material that provides maximum comfort to the user sitting on it. It gives all the necessary comforts of home when you sit on it. You do not feel tired or stressed after spending a long time on it. The recliner has got an extra thick seat cushion for utmost comfort and support for the back areas. This recliner would look great in any room of your house or office as its design blends well with any style of decor.
Dimensions:
Body Depth: 43.0
Body Height: 44.0
Body Width: 40.0
Pros:
Plush, deep seat.
Tufted, biscuit-style back.
3-position locking.
Premium grade fabrics and leathers.
Cons:
---
4. La-Z-Boy Charlotte High Leg Reclining Chair – Best High Leg Recliner
The La-Z-Boy Charlotte High Leg Reclining Chair is a recliner with plush comfort and many features.
La-Z-Boy Charlotte High Leg Reclining Chair is adjustable, gorgeous, and convenient. It has a hardwood frame.
It is incredibly comfortable and durable and very sturdy. This recliner is the best I've ever owned, and I would highly recommend this one! It reclines with a smooth tilt-back motion that is really easy to use. The chair also comes pre-assembled, which eliminates the trouble of spending hours trying to put it together yourself with a bunch of tools.
Dimensions:
Body Depth: 35.0.
Body Height: 38.5.
Body Width: 33.0.
Pros:
Push-back recliner with the elegance of a stationary chair.
High-quality foam back.
2-position reclining mechanism.
Cons:
Manual recliner.
Does not fully recline.
---
5. La-Z-Boy Bennett duo® Reclining Chair – Best Duo Recliner
Bennett duo® Reclining Chair by La-Z-Boy main feature is upholstery that is 100% top quality. You may facilitate implement this furniture item with anything you want in your house. This is a long-lasting recliner, so you do not have to be concerned about changing it in the next 5 years. Bennett duo® Reclining Chair by La-Z-Boy includes 1-5 year limited guarantee option for your maximum convenience!
Bennett duo® Reclining Chair has whatever you need. The foregoing area suggests a solution that will be appropriate to people who looking for relax but yet are not too lazy to clean it regularly. This rocking chair is proven as being both comfy along with functional. It actually just takes 13 minutes to assemble. The material is very durable in fact.
Dimensions:
Body Depth: 39.0"
Body Height: 39.5"
Body Width: 37.5"
Pros:
Award-winning design.
Reclines at the touch of a button.
Built-in USB port.
Cons:
The price may seem too high.
---
6. La-Z-Boy Greyson Power Rocking Recliner – Best Rocking Recliner
Greyson Power Rocking Recliner is a very comfortable recliner with plush, three-way customized cushioning. It features button-tufted plush seat and back cushions, independent leg rest adjustment, hidden lumbar support, easy-glide casters, and a power recline mechanism that puts you in the exact position you want to be in.
In addition, the Power Rocking Recliner offers you option that allows you to customize your comfort with its options. The Power Rocking Recliner is designed to rock and recline easily thanks to a motorized reclining mechanism and the rocker base construction. Customize your lounge time in true La-Z-Boy fashion. Seat cushion is accented in a button-tufted design for color and style with awesome pillow detail.
Dimensions:
Body Depth: 41.0
Body Height: 43.0
Body Width: 38.5
Pros:
Perfect Back Support.
Deep, wide seat.
Plush tall back.
Rocks and reclines for total comfort.
Built-in USB port.
Cons:
---
7. La-Z-Boy Pinnacle Gliding Recliner – Best Swivel Recliner
Pinnacle Gliding Recliner from La-z-boy is a great option for anyone who wants comfort and a nice modern look. On the comfort side, this model comes with adjustable lumbar support and plush padding. The reclining mechanism is also reliable with 2″ of travel in each direction. Sadly, this unit comes with manual recline.
The cushions are very firm and the seats themselves are not super deep. On the downside, Pinnacle Gliding Recliner from La-z-boy doesn't have the best arm design. It feels short and angled in specific spots making it slightly difficult to get comfortable. Also, like many recliners, this product has no headrest.
Regarding the build quality, I don't think you can go wrong. All of the materials are well made and should serve you well for many years to come. The cushioning is premium polyurethane foam, which in my opinion is superior to down alternative options. Installation should only take about an hour and is relatively straightforward.
Dimensions:
Body Depth: 38.5
Body Height: 41.0
Body Width: 33.0
Pros:
Plush, ultra-comfortable recliner.
Swivels, glides, and reclines for total comfort.
Includes Limited Lifetime Warranty.
Cons:
It is not as convenient to get up as it could be.
---
7. La-Z-Boy Reese Rocking Recliner – Best Manual Model
This mid-sized chair comes in a bright solid red color. If you are looking to add a dash of vibrant color to your decor, look no further. If that is a bit too bold for you tastes, this model also comes in a more conservative Chocolate color.
This sleek model has single-needle topstitching and flared arms. The clean lines and leather-look would fit in well with a Modern, Contemporary or Minimalist aesthetic.
This manual model has the lever located on the right side. This makes it easy to operate for most right-hand dominant individuals. It does not offer a powered option.
The faux leather looks like very nice leather. It is easy to wipe down with a damp cloth and resistant to spills.
This chair is a little firmer in the seat than usual. If you are looking for firm support, you have found it. If you are looking for something super cushy, you should keep looking.
Like all La-Z-Boy models, it is assembled in the US from high-quality materials. It has all of the patented features listed above: independent back and leg rest, continuous lumbar support and more.
Recommended if you like the clean lines and bold color. Recommended for average height to tall individuals, even if they need a bit more room side to side.
Pros:
Manual recliner mechanism.
Sleek look with flared arms.
Mid-sized chair.
Rocker recliner.
Very easy to assemble
Easy to clean.
Firm support.
Cons:
Some assembly required.
Looks like real leather, but it's not.
No cup holders.
No USB ports.
No side pocket.
Not powered.
Not super cushy.
---
8. La-Z-Boy Niagara Rocking Recliner – Best Pale Elegance – Great Leg Support
This pale, warm color has the lovely name of Fossil. It also comes in the equally pale Platinum, a cooler tone.
It is a plush model that looks low and wide. The elegant color and broad design help give this an upscale, but super comfortable look.
Although plush, it is fairly clean-lined. It offers the best of both worlds in that regard.
The continuous support footrest provides support for the entire length of the leg in all positions. If you have any lower leg problems, this may be a tremendous boon to your comfort.
This is one of their larger models. It fits average to large people well. It may be too much chair for someone on the petite side, unless you are hoping to curl up with a pillow, blanket and book.
It comes with all the standard La-Z-Boy features. Please check the top of this article for the various standard features common to all La-Z-Boy models, such as made in America and very solid construction.
Recommended for anyone looking for a continuous support footrest. Recommended if you want elegant design or a large recliner.
Pros:
The footrest is continuous with the body.
Manual operation requires no electricity.
There is no remote to lose.
Cons:
No side storage pocket.
No USB ports or cup holders.
Some assembly required.
Some people complain that it is hard to assemble.
It will not fit through a smaller door frame.
---
9. La-Z-Boy Anderson Power Rocking Recliner – Best Petite Model – Best for Small Spaces
This manual model rocker recliner has a more Traditional or Conservative vibe to it. It is sized for petite individuals who are 5'4″ tall or below.
Made of cloth upholstery, it is less easy to keep clean than leather or faux leather upholstery. If there are pets or small children in the house, you may want to add a layer or protection to the chair.
Recommended for someone on the petite side. Recommended for small spaces where many models might not fit at all.
Pros:
Small size.
Separate footrest.
Attractive Traditional styling.
Cons:
May be too small for some people.
No side pocket.
No cup holders.
No USB ports
---
10. La-Z-Boy Mason Rocking Recliner – Best Traditional Look With Continuous Leg Support – Best Traditional Look
This Traditional-looking cool pebble rocker recliner would work great in a conservative living room. It also comes in a warmer tone called Granite.
It is a roomy chair with continuous leg support. It's a cushy model, perfect for cuddling up with a book or sinking down into for your favorite TV viewing.
Recommended for someone needing a roomier chair. Recommended for someone looking for more Traditional styling. Recommended for someone in need of continuous leg support.
Pros:
Terrific Traditional look.
Manual recliner requires no outlet to operate.
Offers continuous leg support.
Cons:
Some assembly required.
No side pocket, USB ports or cup holders.
Not a powered model.
---
11. La-Z-Boy Duncan Rocking Recliner – Best Man Cave Style – Best Man Cave Style
This large sized chair in a weathered leather look would be the perfect style for a den or man cave. Your color options are a warm-toned Silt and a cool-toned Steel.
This is sized for someone very tall. It may be too much chair for even someone of average height. This also means it is a bit of a space hog and may not play well in a small room.
It is a manual model with no side pocket. It provides continuous leg support.
Please see the intro to this article if you need to be reminded of the many features that come standard with every La-Z-Boy model. This includes sixteen locking recliner positions.
Recommended if you want an old fashioned masculine look. Recommended if you need the extra room this chair provides.
Pros:
Large-sized chair.
Very masculine design.
Provides continuous leg support.
Cons:
No side pocket.
No USB ports.
No cup holders.
May be too large for some people.
Needs extra space.
---
12. La-Z-Boy Calvin Rocking Recliner – Conservative Elegance With Continuous Leg Support
With flared arms and other rounded features, this chair strikes a nice balance between a conservative look and a more sleek modern look. It is available in a cool-toned Granite color and a more warm-toned Walnut color.
It is a manual model with no side pocket. It provides continuous leg support, a boon for people with circulation issues that impact the lower legs.
The chair is lightweight and easy to move. Some people may need help assembling it.
Recommended for anyone looking for a conservative-looking chair that will gently rock you without rocking the boat style-wise.
Pros:
Manual recliner.
Provides continuous leg support.
Lightweight and easy to move.
Cons:
Some assembly required.
No side pocket.
No cup holders or USB ports.
---
Buyer's Guide
If you have already decided upon a La-Z-Boy, there are some things you don't really need to think about. You know it will be a high-quality product. You know it will have the seven unique features cited above.
But you will still want to think about what features you desire and why. Here are a few things to think about when trying to decide which La-Z-Boy recliner is the best one for you.
Manual or Powered?
At one time, all recliners were manual recliners. You had to pull on a lever to make it go back. That is still available, but you now have the option of having the work done for you at the click of a button.
Some people still prefer the manual version. It doesn't need to be plugged in. It still works the same even if the power is out. Some people feel that the manual model is more environmentally responsible because it doesn't use electricity.
However, the powered version is a boon for many people who have physical limitations. Whether those limitations are temporary or permanent, being able to get your chair to do your bidding at the push of a button can enhance your quality of life for a wide variety of reasons.
Some people choose the powered model because they are getting on in years. Others choose it because they are facing a temporary situation involving impaired mobility, such as a difficult pregnancy or recovery from surgery.
Separate or Continuous Footrest?
Most recliners have a separate footrest. This is the standard style of footrest. It just provides support for your feet, but not for your lower legs.
Some La-Z-Boy models provide a continuous footrest. There is support for the entire length of the leg as you lean back.
This can be important for people with certain leg issues. For other people, it's simply more comfortable. Others still simply like the look.
There are no wrong reasons for having a particular preference. It's also fine if this is not a detail that really matters to you. Just beware you do have a choice and can decide if one of these two options is better in your opinion.
What Size Are You?
People come in all shapes and sizes. Some are short. Some are tall. Some are skinny little waifs. Others need more room side to side than average.
Whatever your size, you deserve to be comfortable. So put down any baggage other people may have hung on you about how your size is a bad thing and just focus on finding a chair that fits your size.
Their ugly opinions about good or bad body shapes is their problem. Your problem right this minute is finding the right chair for you. Fit is an extremely important element of achieving real comfort.
La-Z-Boy has the four following size categories to assist you in finding the right chair for you:
Petite (For people 5 feet 4 inches and below.)
Small (For people 5 feet 5 inches to 5 feet 9 inches.)
Tall (For people 5 feet 10 inches to 6 feet 2 inches.)
Extra Tall (For people 6 feet 3 inches and up.)
Other Features
Do you want a recliner that rocks? You can look for a rocker recliner.
Is space an issue? You can look for a wall hugger model that can be placed close to the wall. This can help make the most of a small space.
Do you need swivel action? You can find this in either a rocker recliner or even a glider recliner.
Don't Forget About Looks
With so many features to choose from, you may have a momentary lapse and forget that a recliner will be a part of the decor. Maybe you are so looking forward to being snug as a bug in a rug that you don't even care what it looks like.
But if it does matter to you, there are many great styles to choose from. After you have decided what features you desire, take a little time to think about the look you want. Keep that look in mind while browsing.
In addition to a wide variety of body types, the brand works with hundreds of upholstery fabrics. If you hate trying to color match your decor from unreliable online photos that look different on different screens, no worries. La-Z-Boy will provide free swatches to prospective customers.
Our Best Choice
Our favorite is number La-Z-Boy Reese Reclina-Rocker Recliner. We love the strong visual statement and ease of cleanup. It's also a nice mid-sized chair, not too big and not too small.
Of course, if you are very petite or very tall, you may want to look at other models. But this is a great middle-of-the-road size with a bold, stylish look.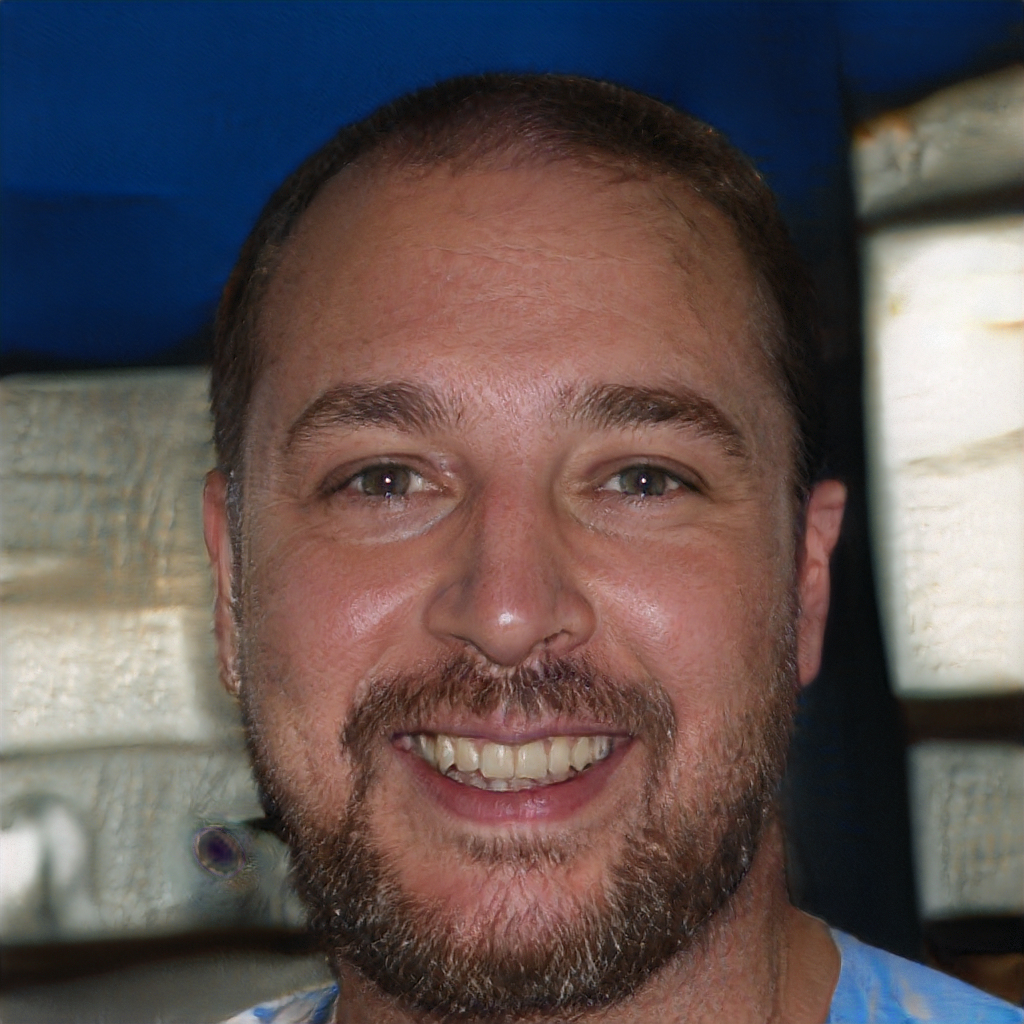 James is a professional in furniture sphere. He has 5 years of experience in working with all types of recliners. And now he shares his knowledge with people, who don't have time for research and who want to make the right choice for the future piece of furniture.