Some of us are just a tad larger than the rest of the population. Humans do come in all shapes and sizes. Some of us are a bit taller than others and some of us have some extra girth to our waistline. That's okay. We all need to relax and find some peace during our day. I believe that it's fair to say that a recliner is probably the best place to do so. Very little feels better than the soft cushions of a recliner and even less can match the feeling that one gets when they flip that lever and their legs shoot up into the perfect relaxing position.
That's why I've compiled this list of the best recliners for larger people. A lot of other recliners simply don't fit the bill for the larger members of society. With that being said, there are some high-quality recliners out there for larger people.
Best Recliners for Tall People — Comparison Table
Not all recliners from the table are reviewed below, the complete list of them you can find on the page with best recliners for a tall man.
Not all of the recliners on this list will suit every person who will read this. There is a fine selection to choose from, though and I'm certain that at least one will interest you.
Are you wanting to see some facts upfront without having to read each of the reviews? Then you'll be happy to know that the chart below compares each chair in a faster manner. Then you can read the specific reviews for the chairs that interest you on the chart of you want.
The Best Oversized Recliners: Models Reviews
The RevoluXion Sophie is a three position recliner with rocking capabilities. This allows you to find the perfect position when you're trying to relax. The three positions that the chair can be set to allow for different levels of elevation and comfort. Do you like to read at night? This chair sits up in a traditional way to help you do so comfortably. Do you like to recline slightly while you watch the big game? The second position will let you do so without laying completely back. Do you ever find yourself wanting to lay back in the comfort of your recliner? The third position allows you to do just that if you're wanting to take a nap.
This is not a chair to hug up against a wall. This is a large chair. There is plenty of room to comfortably sit in the chair and really relax. However, that comes with the trade-off that it is not going to be a great choice for small rooms. It will simply take up too much space. With the large size of the chair comes a lot of space to wiggle around, though. If you have the room for it, this chair can be a great way to relax in peace and wind down.
The chair is platinum grey and that allows it to fit a lot of different choices in decor. Its neutral color won't clash with most rooms. The chair also utilizes a pillow top fabric for the covering on it's cushions. This will make it a comfortable and warm place to rest after a hard day's work or just a day off that you want to use to relax.
Another great feature of this chair is the ease of assembly. You won't need to bust out a toolbox and sift through instruction manuals to put it together. The chair does arrive disassembled, but it's a tool-free assembly. So, if you don't consider yourself to be a handyman and just want to sit in your chair; This could be the right one for you.
Buyer's Guide
The RevoluXion is a great chair for people that want their chair to be versatile. The three position system that the chair uses makes it possible to use as a comfortable lounger, reading chair, or perfect for watching the big game.
Pros: The RevoluXion is a three position recliner and is made from very soft fabric. This makes it ideal for finding comfort regardless of how you want to sit or lay.
Cons: This is a very large chair and will not fit well in small apartments or rooms.
The Big Man Comfort King WallSaver is a hefty chair that can take up to five hundred pounds of weight sitting on top of it. This chair is very roomy and sports a twenty-five-inch wide seat. It's not as large as the RevoluXion which should make it a better choice if you have a smaller living area.
The covering for the cushions of this chair is brown in color and made of a corduroy-like material and pattern. This makes it a little less easy to fit the decor of your room and you should consider that before purchasing. If your room has a lot of neutral colors or other browns you can easily fit this in. It might look a bit out of place if you have a very bright and colorful room, though.
Unlike the previous option, this Lane brand chair does not have three positions to choose from. It might not be the right choice if you want a lot of options to choose from when sitting.
If you're looking for a traditional looking recliner then the Big Man Comfort King WallSaver from Lane might be the right choice. It's not as bulky as other options, it's made from quality materials, and it sports a wide seat to accommodate a variety of users.
Buyer's Guide
The WallSaver is great for people who don't have a lot of space to put some of the bigger chairs. The design of the chair allows for plenty of sitting room and weight capacity without taking up as much room.
Pros: The Big Man Comfort King has a wide seat and a large weight capacity. So, it can accommodate large individuals without taking up as much room as other options.
Cons: The Big Man Comfort King doesn't fit into a lot of decor options and it also doesn't have a lot of settings to recline to. Without extra reclining options, it's not suitable for those who might want to sleep in their chairs.
Do you like the Comfort King that we talked about above but want a more color neutral option? The Stallion Rocking Recliner is similar in appearance and uses the same fabric. The only difference in appearance is that the brown coloring is much less bold. It's a lighter color and will fit the color scheme of your decor a lot easier. It also has a lot of the same features as the Comfort King. The seat is twenty-five inches wide and it boasts the same considerable five-hundred-pound weight capacity.
One different feature with this chair is that it has a rocking feature. If you like the soothing feeling of rocking gently, then you might like this chair. That's a feature that's unique on this list. The other chairs all have great features that set them apart. However, none of them can rock like the Stallion can. That might be an important feature for you and is something to think about.
It still doesn't have a multi-positioning system. If you didn't like the idea of not having multiple positions to choose from while lounging for the Comfort King, then you'll be disappointed by this chair too. That's not to say that the chair isn't comfortable. It just doesn't support as many options as some of the alternative chairs.
Buyer's Guide
The Stallion Rocking Recliner is the perfect choice for anyone who wants their recliner to rock. It's the only option on the list with rocking capabilities, so it definitely stands out. It doesn't have the multiple reclining positions of other options. So, if that's important you should probably go with the RevoluXion.
Pros: The Stallion can hold up to five hundred pounds and the color is more neutral than other Lane chairs.
Cons: The Stallion doesn't have multiple reclining options.
This Lane chair has a much taller backing than some of the other options. If you're a lot taller than the average person and need a good recliner; This chair can support your back. The backing of a chair is important for anyone to sit comfortably and tall people know that it can be difficult to find a suitable chair because of the short backings that are common. Luckily, this Lane chair accommodates those of you that are a bit on the taller side.
The coloring of the chair and the materials used are both very similar to the other Lane chairs. This one is a light shade of brown and the material is like corduroy. The seat is also a roomy twenty-five inches wide. It also has the same five hundred pound capacity of the previous Lane chairs.
There are not a whole lot of differences between the Lane brand recliners. So, if you like the other chairs that I've listed you will like this one. The same goes for if you didn't like the other chairs. The chairs all have very similar features.
This chair is marketed as a more masculine design, though. This is according to the Amazon page where you can purchase the chair.
Buyer's Guide
The Comfort King is the best option on the list for heavy people. It doesn't have the versatility or special features of the other chairs, but it has an elongated back. That's something that very tall people can appreciate and gain proper back support from.
Pros: What the chair does provide is provided well. You can tell that the chair is of high quality and comfortable.
Cons: The chair doesn't have a lot of options for reclining.
This is one of the lowest priced chairs on the list. That doesn't make it lower quality, though. It's also one of the most stylish. With black faux leather, this chair is handsome and much more elegant looking than the other chairs. The trade-off with this is that it doesn't have the warm and inviting feel of a pillow top fabric such as what the RevoluXion has. That doesn't mean that it's not comfortable, but if you want maximum lounging potential with your chair then you might want to pick one of the other options.
One good thing about faux leather is that it will clean up a lot easier than other fabric. So, if you have messy kids or maybe if you're messy it might be the best option for you. You can keep the chair clean and looking new without having to resort to shampooing it or other cleaning methods.
The chair only supports a traditional reclining setting. If you want a chair that can be set to different positions, then you want to buy another chair such as the RevoluXion.
It is a rather large chair and that is both a good thing and a bad thing. That just depends on how you look at it. The recliner has a lot of room to sit in, but it's also a heavy chair and probably too large for small areas. If you want it you will probably need to put it in your living room where there is space for it. According to Amazon, the chair weighs one hundred and nineteen pounds. That's considerable weight and you might need some help installing it.
Buyer's Guide
The only unique features of this chair are the faux leather coverings and it's handsome appearance. The price is also a lot lower than the other chairs on the list, but besides its look and ease of cleaning it doesn't sport any functionally unique features. It's not a bad choice and can easily be considered the best-looking chair on the list, but the others have more specialized features that really set them apart. Consider this a great budget chair for those who can't afford some of the more expensive options. It can also be a great choice for messier individuals since you can clean it a lot easier.
Pros: It's the most handsome chair on the list and also easier to clean.
Cons: It's a very bulky chair and only has the one recline setting.
Conclusion
All of the recliners on this list are made from high-quality materials. They're also made with larger people in mind. If you're a large individual and are searching for a quality recliner, you should find something worth looking at on this list. The list is comprised of the best recliners on the market and each item will serve the needs of a larger individual well. Before buying, make sure that you compare each review thoroughly and check the chart for a break down on the dimensions of each chair. This will guarantee that you find something to suit your specific requirements.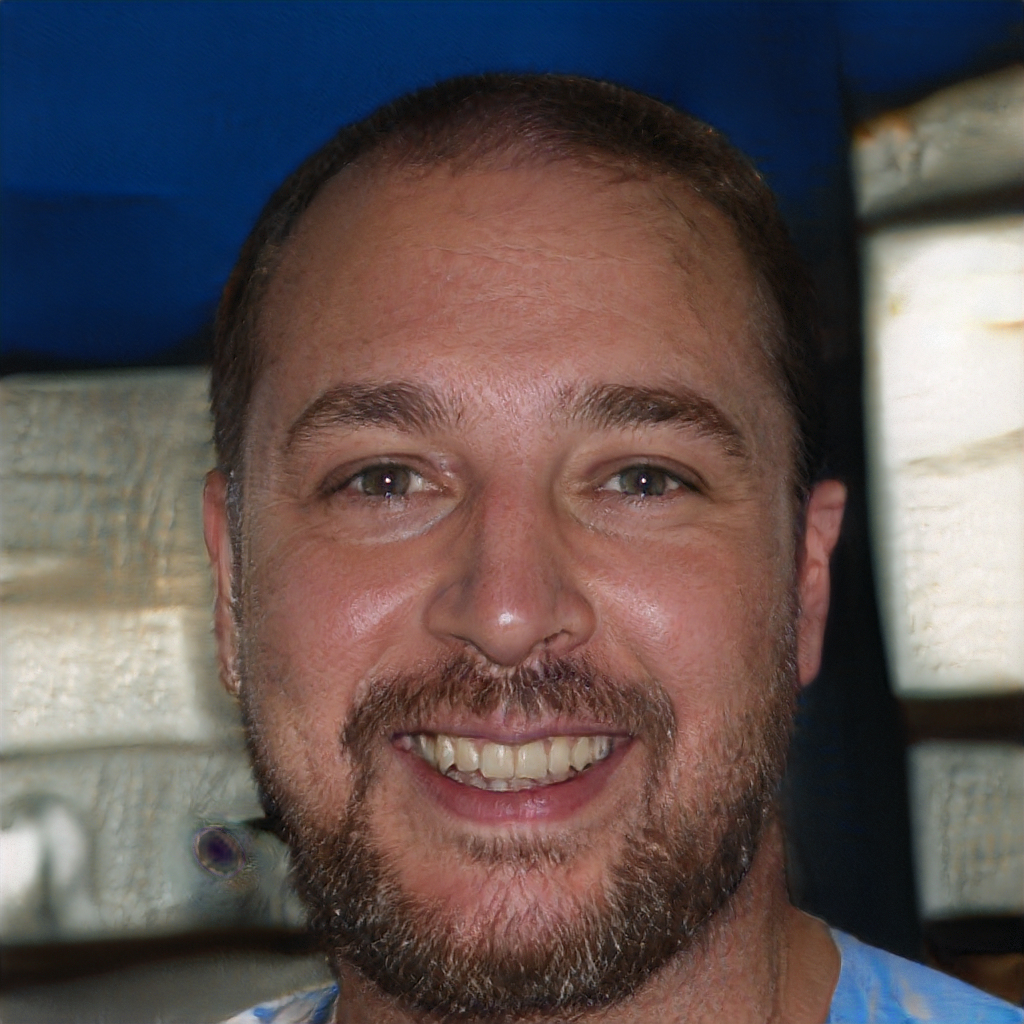 James is a professional in furniture sphere. He has 5 years of experience in working with all types of recliners. And now he shares his knowledge with people, who don't have time for research and who want to make the right choice for the future piece of furniture.