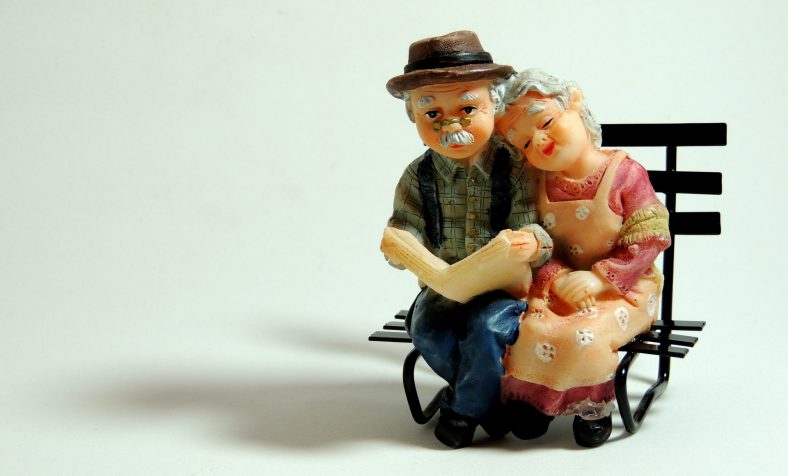 If you or a loved one is of a certain age, it may be time to buy a good recliner to help make life work. The right recliner can accommodate mobility limitations by helping you get up. It can help you nap comfortably. It can help you watch TV comfortably.
Life doesn't stop as infirmity creeps up on a person, but it does slow down. The right accommodation can help a person continue to live as fully and comfortably as possible.
Seniors tend to spend more time sitting and also typically have a variety of ailments. It's especially important that they find the chair comfortable and also have the support they need for getting up regularly with a minimum of hassle.
Let's talk about some of your options for a recliner for seniors.
Best Recliners for Elderly — Comparison Table
Best Recliners for Seniors Reviews
This brown wall hugger recliner also comes in black, creme, red and paisley. It only needs four inches of clearance from the wall, which helps it to fit into virtually any room.
Although the measurements say 33 inches, the puffy armrests and side pocket make the chair more like 36 inches wide total. When fully reclined, you have 63 inches in which to stretch out.
When you press the up arrow on the remote, it raises the footrest first. If you stop just short of fully elevating the footrest, you won't engage the back. So while the back and footrest aren't exactly independently operated, you can sit up with your feet elevated. It's also a power lift chair which helps make it easy to get up.
Environmentally-friendly faux leather is easy to wipe down, helping to make it low maintenance. The side pocket is the perfect place to store the tethered remote. Having the remote permanently attached prevents it from being absentmindedly misplaced.
Is this model recommended?
Recommended for dedicated nappers who need a little help getting back up out of their favorite chair.
Pros:
Easy-to-use two-button tethered remote.
Handy side pocket.
Lift chair to help you get up.
Wall hugger design.
Continuous footrest.
Cons:
Some assembly required.
The footrest and backrest are not independently operated.
Limited color selection.
Not waterproof.
No cup holders, heat or massage.
---
This handsome saddle brown recliner is sized for the big and tall crowd. It also comes in black.
It features attractive contemporary styling, a roomy side pocket, and a tethered remote. When fully reclined, it stretches to 69 inches in length. It has a bit more height and depth to accommodate the frame of larger individuals.
The side pocket stretches the width of the side, giving it extra room while minimizing the impact on the appearance. This is a great combination of convenience and elegant design.
Like all the models listed here, it is a power lift model. Customers report it lifts much higher than the photos suggest, making it very easy to stand up.
The back and footrest operate independently. This means you have additional options for positioning. You can sit up with your feet elevated or lay back with the footrest down.
While not waterproof, the faux leather upholstery is easy to wipe down but has a better feel than vinyl. This helps provide an excellent combination of comfort and ease of clean up.
Is this model recommended?
Recommended for the big and tall crowd. If you need a skosh more room, this may be the chair for you.
Pros:
Independent footrest and backrest.
Roomy side pocket.
Tethered remote.
Generous size.
Cons:
No cup holders.
May be too large for petite individuals.
No USB ports.
Some assembly required.
Limited color selection.
Not waterproof.
---
This black recliner comes with built-in heat and gentle massage to help soothe back discomfort. It also comes in four other colors so you can relax in style.
It has eight vibrating nodes across the chair, plus one heating element near the lower back. Choose between nine modes and five intensity levels to get the effect that works for you. Heat and vibration operate separately, leaving you in control. The timer can be set for 10, 20 or 30 minutes.
If you or a loved one suffers from low back pain, this may be the perfect chair. The combination of good design plus heat and massage may help reduce back pain and let a person relax for a change instead of uncomfortably changing positions every few minutes.
It features a padded headrest, cup holders, two USB ports and a generous side pocket. You can keep a few essentials in the side pocket and bring a drink to settle in for the afternoon. Easily charge your smartphone or tablet and hang out online while watching TV.
Of course, it's also a power lift model. This helps you get into or out of it as conveniently as possible, even with back problems or other limitations.
The lift is operated with a two-button intuitive remote. It can be kept conveniently in the side pocket to make it easy to find.
The faux leather upholstery is a low maintenance choice. Unlike real leather, there is no need for fancy oils or waxes. Just wipe clean with a damp cloth.
The chair does not recline to a fully flat position. It reclines up to 140 degrees, which is comfortable but won't be the best napping option for some people.
Is this model recommended?
Recommended if you want built-in heat and gentle massage. Also, recommended helping provide some relief for back pain. And will be a great model for having a number of bells and whistles to enhance your reclining experience.
Pros:
Includes cup holders.
Has built-in USB ports.
Comes with gentle massage and heat.
Easy to assemble.
Cons:
Some assembly required.
Limited color selection.
Not a wall hugger design.
Does not lay flat. Max 140 degree angle.
---
This model comes in three colors and reclines up to 150 degrees. While not completely flat, it's close enough for some serious napping. This is further aided by the low back heat, gentle massage, and overall plush padding.
There are five massage sections, eight vibration motors, and two intensity levels. There are lumbar heat and three-time settings.
It also has storage pockets on both sides. This lets you keep all the things you need close at hand to help pass the time in happy comfort.
The chair has a remote control to make it easy to manage all functions. It's a power lift model to help you get into it and out of it.
It is upholstered in a durable microfiber. This is softer than faux leather, but not as easy to clean up when spills happen. People prone to spills may want to pass on this or consider adding a protective cover.
Weight capacity for lifting is 440 pounds, but the chair is not really sized for very tall people. It's fairly average sized.
Pros:
Two storage pockets instead of one.
Provides heat and massage.
Reclines up to 150 degrees.
Cons:
Some assembly required.
No cup holders or USB ports.
Limited color selection.
---
This lovely overstuffed chocolate colored chair is designed for maximum plushness. It is made with an anti-skid upholstery material for safety and also comes in camel.
It's a basic model without a lot of bells and whistles. There are no cup holders, USB ports, heat elements or massage motors. It's just a nice, simple chair designed to be comfortable to sit in.
Some people prefer to keep things simple to minimize distractions and complications. If you feel "less is more," this may be the chair for you.
It's also cute. Although it is overstuffed, it has nice clean lines and would happily fit into a modern or contemporary decor.
The maximum weight capacity is 300 pounds. It is an average-sized chair that should fit most people reasonably well.
Yes, of course, it is a power lift model and has a side pocket. The remote control is elegantly simple for ease of use.
It reclines fairly far back, but not fully flat. Some people have no trouble sleeping in it. The back and footrest are not independently operated. This limits the variety of positions available.
Is this model recommended?
Recommended for people looking for simple, straight forward comfort in the form of extra cushioning. Not recommended if you are looking for a chair with all the bells and whistles.
Pros:
Easy to assemble.
Super simple remote control.
Overstuffed and extra cushy.
Just a great, simple chair for the "less is more" crowd.
Cons:
Some assembly required.
Limited color selection.
No cup holders or USB ports.
No heat or massage.
Does not lay fully flat.
Footrest and back are not independently operated.
---
This light-colored model has clean lines and runs a little smaller than average. It may be the perfect fit for someone a little on the small side.
Of course, it's a power lift model with a 330-pound weight limit and has a side pocket, plus remote control. The upholstery is easy-to-clean faux leather to minimize the hassle of dealing with spills.
That's a nice feature for such a light-colored piece of furniture. It's also great for anyone wanting to minimize cleanup.
It's just a basic model. There are no cup holders, USB ports or other extras. If you want to keep it simple, this may be the perfect chair. If you want some of those extras, keep looking.
Is this model recommended?
Recommended for small to average people who want a basic chair with clean lines. Not recommended if you are looking for extras, like heat or massage.
Pros:
Easy to assemble.
Clean lines and light color.
Good size for petite people
Cons:
Some assembly required.
Limited color selection.
No cup holders or USB ports.
Not heat or massage elements.
---
This lovely pale sage chair comes with multiple detachable mats for the best combination of ease of cleanup and good looks. Because they come with the model, they are designed to match, giving a better look than purchasing such protective covers separately.
There can be myriad reasons why this matters. People undergoing chemotherapy will have a compromised system and need things especially clean. People with motor control issues may not need things extra clean but may just have a lot more spills than average.
Breathable fabric can be more comfortable in hot weather but doesn't clean up as easily as faux leather. The headrest mat, armrest mats, and chair mat give you the best of both worlds in that regard.
Of course, it's a power lift model with a 300 pound capacity for ease of use for people who are mobility impaired. If your joints aren't as young as they used to be, this can be a tremendous boon to your quality of life.
There is a side pocket for easy storage of the remote control. But it's a basic chair without extras like cup holders, USB ports, massage or heat elements.
Is this model recommended?
Recommended for the cleanliness advantage provided by the detachable mats.
Pros:
Matching detachable mats included for ease of cleanup.
Convenient side pocket.
Tethered remote with a long cord.
Cons:
Some assembly required.
NO cup holders or USB ports.
No massage or heat elements.
Limited color selection.
---
Buyer's Guide
Seniors will have some of the same concerns as anyone else who is shopping for a good recliner, but they will also have their own special interests. While these interests aren't exclusive to the senior crowd, it is something to think about when shopping for a recliner for yourself or a loved one who is getting on in years.
Keep This In Mind
Seniors were born before all this newfangled technology came along, such as fancy remote-controlled chairs with power lift technology. While some have kept up with the times and know more about tech than their grown children, others find it intimidating. They may also be experiencing memory issues or similar challenges that make it hard to try to learn new things and adapt.
If a recliner is for relaxing, the last thing you want is to misplace the remote or find it challenging to use. Look for recliners that are intuitive, have an easy-to-use remote and consider buying a chair with a tethered remote so it can always be easily found.
If you are buying for a loved one who isn't tech savvy, consider taking the time to respectfully answer questions, give a demonstration and explain a few things. There is no need to make their introduction to new tech into a negative experience. Sell them on the good points and be kind when you explain things.
Mobility
One of the most common problems in old age is various forms of mobility issues. You will notice that all the chairs reviewed here are power lift chairs.
A power lift chair can help a senior preserve some of their independence for going about their day without needing assistance from another person. This can help them stay active longer and reduce the degree to which their life is circumscribed by their physical limitations.
It can also be more important to find a chair that is appropriately sized. Mobility issues can make an oversized chair a dreadful challenge to get into and out of for a petite person or can help make a too small chair impossible to get comfortable in.
Research shows that getting up regularly can help mitigate the negative health effects of sitting too much. Helping a senior get up independently may help keep them healthier longer.
Convenience Is King
Think about the specific needs of the individual in question. They are likely to be spending a lot of time in this chair. How will they use it? What features will they want?
Will they want cup holders?
Do they need USB ports?
Is a side pocket an essential feature?
You may not be able to get everything you want, but make sure you get the most important details. The difference in the quality of life can be significant.
The Footrest
You may want to consider getting a model with a continuous footrest, on;e where there is no gap between the seat of the chair and the footrest. You may also want to make sure the footrest and back are independently operated to maximize positioning options.
This is not just for increased comfort. Thanks to gravity and the design of the circulatory system, circulation problems impact the feet and lower legs first. Poor support may make such problems worse. Worsening circulatory problems can increase the risk of heart attack or stroke.
Elevating the legs and getting up regularly to walk around are two best practices for dealing with poor circulation in the feet. The right chair can help facilitate such choices.
Cleanliness Matters
If the chair is being bought for an older person living alone, they may need things to be easy to clean so they can handle it themselves. Faux leather or detachable covers can help make the chair low maintenance.
They may also have a neurological impairment, such as motor control problems. Especially when combined with mobility impairment, this can make for frequent spills.
The odds are good they have some kind of chronic health issue. This also demands a higher standard of cleanliness while making harder to keep up.
Fit Matters
All people looking to buy a recliner are concerned with proper fit, but it's even more important for people with joint problems, limited strength, and similar issues. Good fit is a mobility issue.
A petite young person may find an oversized chair simply annoying. A petite older person may find it difficult to get into and impossible to get up again.
So know the height, weight and possibly girth of the intended user, then check the measurements of the chair. If you still need more information, you might try measuring their current favorite seating to help give an idea of what the measurements mean.
Our Best Choice
Our favorite is number 1. Domesis Renu Leather Wall Hugger Power Lift Chair Recliner, Brown Renu Leather. We primarily like the space-saving wall hugger design and ergonomics of this piece.
We also think it's a great look. Not all recliners are equally attractive. However, we realize it doesn't come with all the bells and whistles, so it may not be your favorite.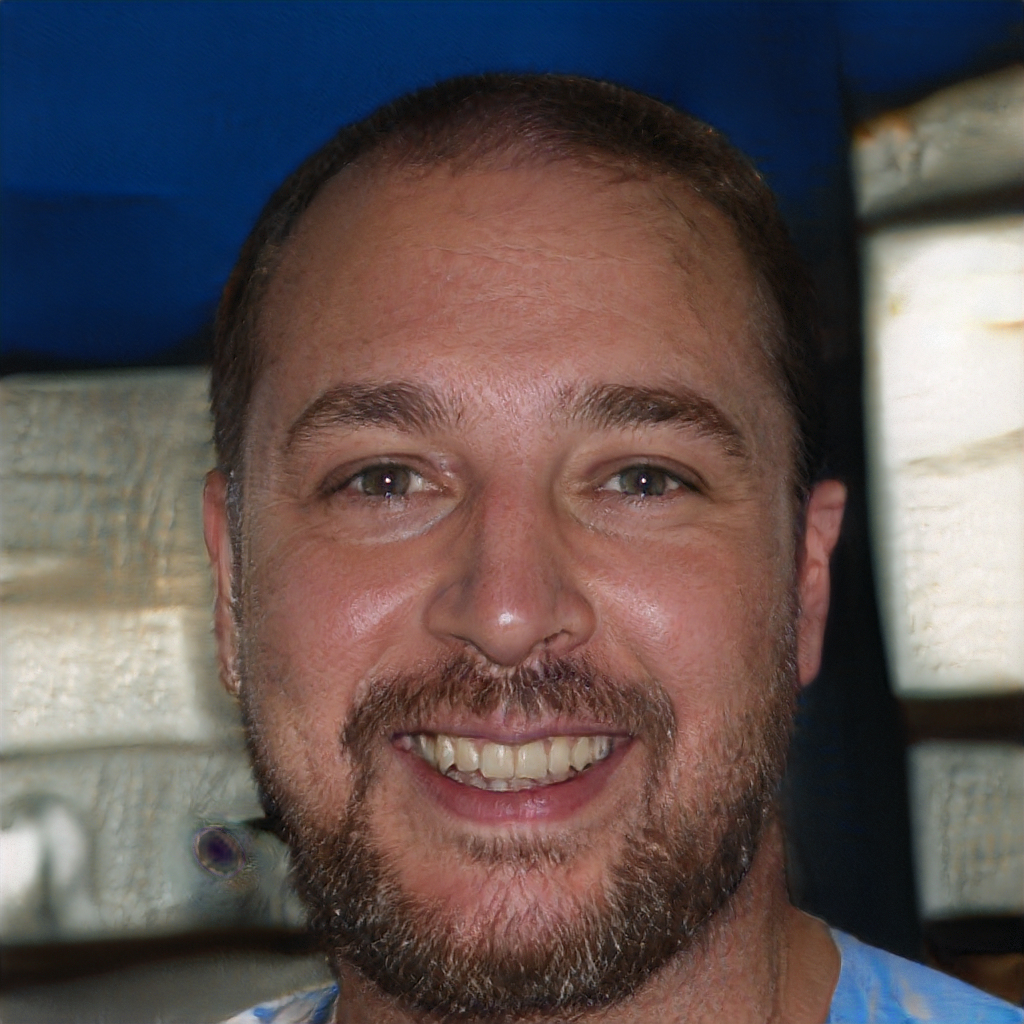 James is a professional in furniture sphere. He has 5 years of experience in working with all types of recliners. And now he shares his knowledge with people, who don't have time for research and who want to make the right choice for the future piece of furniture.