Chesterfield sofas are known for being one of the most comfortable types of furniture. They date back to eighteenth-century England, where they were exclusively made of leather. These days, there are a variety of materials that you can choose from, including leather, cotton fabric, and micro-suede. 
If you're considering purchasing a Chesterfield sofa for your home or business office, read on to learn more about what they are and how to buy one that will be the perfect fit for your space.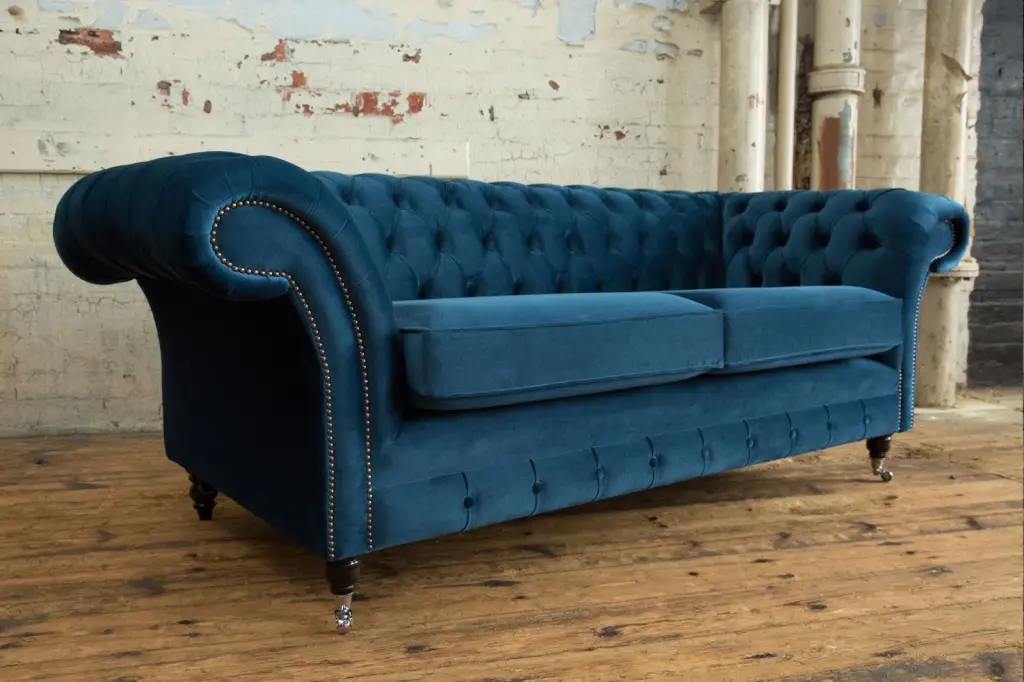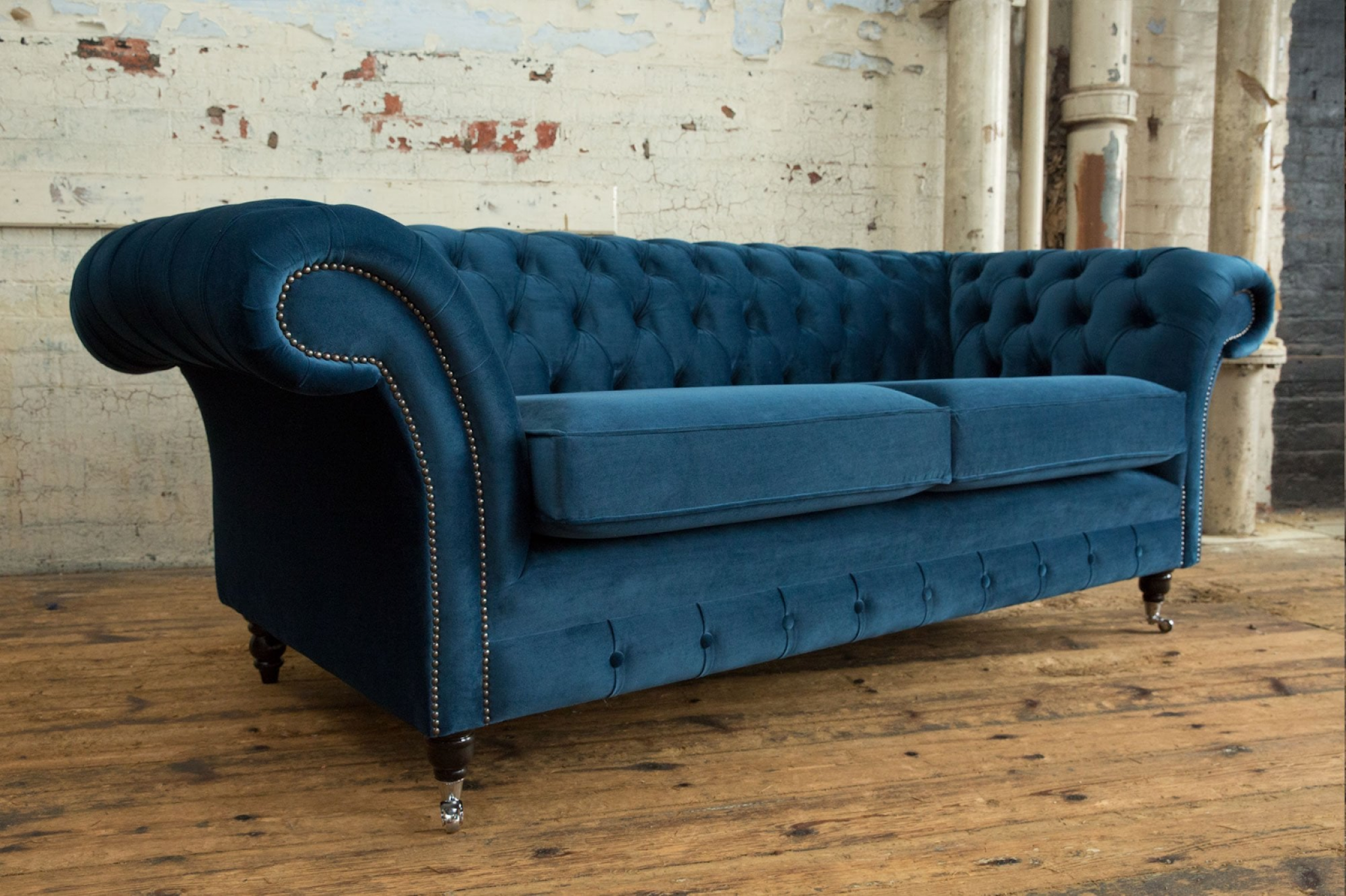 What Exactly Is A Chesterfield Sofa?
The Chesterfield sofa is a traditional style of sofa dating back to the 18th century. It's named after Lord Philip Stanhope, fourth Earl of Chesterfield, when he required a sofa that allows him to sit upright without wrinkling his suit. These days, the most common materials for these sofas include leather, micro-suede, and other fabric options. 
In addition to being one of the most comfortable types of furniture you can find, Chesterfields are known for having robust and durable frames. These frames are made of solid wood, plywood, or veneered hardwood. They typically feature heavy-duty springs and high-density foam cushions, making the sofas extremely comfortable to sit on. 
If you're looking for an item that adds a traditional touch to your home, look no further than a Chesterfield sofa. With their robust frame and classic designs, they're perfect for displaying wooden furniture from the 19th century as well as offering comfort and style for years to come.
How To Choose A Chesterfield Sofa?
When it comes to sofas, there's no shortage of options. But, we can help you narrow down your options to find the perfect piece for your home or business office. You can start by first looking at some of the basic features that are included in every Chesterfield sofa, including:
Material: Leather, micro-suede, and other fabrics are the most common materials you'll find in these sofas, but there is also a wide variety of choices regarding materials.
Color: There are many different color options that you can choose from when purchasing a Chesterfield sofa. You may even decide to buy one that's made with fabric or leather.
Spring count: You should choose a sofa that features a spring count that's suited to your unique preferences. The higher the number, the firmer the sofa will be.
Cushion count: If you want a sofa with deep cushions, go with one in which each cushion features three or more inches of filling. This will provide you with ample comfort while sitting on it.
Leg finish: You'll also have choices when it comes to leg options for your sofa. For example, you can choose between different wood styles and leg materials if you'd like to coordinate it with other pieces of furniture in your home or office.
Overall design: Chesterfields come in a wide variety of designs. Some are more traditional, while others may feature modern or contemporary styling.
Once you've chosen what the best material is for your home, shop around to find a retailer that offers affordable prices on sofas of this type. You can also check online to see if any websites provide free shipping or other discounts that can help you save money on your purchase. 
You should also keep an eye out for deals and sales when shopping for your sofa as well as any other home furniture items you may need shortly. You can make a big difference in how much you end up spending by only purchasing furniture that's already on sale.
Chesterfield Sofa Care And Cleaning
Because Chesterfields aren't as common as some other types of sofas, there isn't much information available about how to properly care for them. However, you should still follow the basic rules of safe household furniture handling when it comes to this sofa. For example, you should always use the care instructions located on the manufacturer's website or included them in your purchase if that particular type of leather was used in the construction process for your sofa. 
In addition, you should follow the manufacturer's guidelines for regular cleaning of your sofa. This may involve using a soft, damp cloth to wipe away any dirt that builds upon the frame or cushions and ensuring that the entire surface is dry before putting it back in place. 
Classic Sofa VS Chesterfield Sofa
When selecting a Chesterfield sofa or similar piece of furniture, you may have to consider which option is better for your home or business. There are differences between these styles of sofas, but they all serve the same purpose. 
Classic sofas can only be used in areas where there will be high traffic, such as in living rooms or small offices. This isn't ideal if you want to use this type in a more private environment like your bedroom, but it's a good choice if you don't mind the high-traffic areas.
Chesterfield sofas have many more available colors and designs than classic ones do.
FAQ
Why Is It Called A Chesterfield Sofa?
This sofa style is named after the 4th Earl of Chesterfield, who commissioned their design in 1740. The seat, back, sofa style, and arms are typically higher than the rest of the frame, creating a gentle curve in each part. The sofa's seat was designed to be easily sat on from both sides and to crease up enough for someone sitting on it to tuck their legs beneath them for warmth.
Are Chesterfield Sofas Comfortable?
The answer to this question is a resounding yes! A Chesterfield sofa is one of the most sought-after and desired sofas in the USA and UK. The manufacturers that create these pieces use only top-grade materials. The material used on a Chesterfield sofa will be anything from plush velvet or corduroy fabric with tufted buttons, which then add an extra touch of comfort. What makes these sofas even more desirable is that many are hand-made at each stage of production with diligent care, meaning no two are alike.
How Long Is A Chesterfield Sofa?
Chesterfields come in different sizes, depending on the model you get. If it's a small Chesterfield, it'll measure about 6 1/2 feet (that's 241 cm). For larger ones, I believe they're about 8 feet (245 cm). The specific size can vary from model to model, though.
James KenwoodJames is a professional in furniture sphere. He has 5 years of experience in working with all types of recliners. And now he shares his knowledge with people, who don't have time for research and who want to make the right choice for the future piece of furniture. More about writers