Finding the best rocker recliner for your needs might be a bit more of an involved affair than what you'd assumed, just like everything else these days.
While it used to be that you'd just hop on down to your local rocking recliners outlet and test a few out before choosing a favorite, now you have a lot more selection online and at your fingertips and absolutely no way idea of which is most comfortable and which one looks nothing like the photos provided by the manufacturer.
One advantage of buying furniture online is having easier access to product reviews though, and indeed this advantage is not insignificant.
Top-3 Picks
Don't Have Time To Read? Here are our Best Picks
BEST VALUE
ComHoma Leather Rocker Recliner
Three color choices
Drink holders
Side pocket
BEST OVERALL
Esright Massage Recliner Chair Heated
Heating options
2 cup holders
Sturdy construction
BEST PREMIUM
Lane Home Furnishings 4501-19 Dorado Walnut Rocker Recliner
Wide range of colors
Great Quality manual recliner
Very comfortable
Product Reviews
Best Rocking Recliners
Best Rocking Recliners: Product Reviews
Esright Massage Recliner Chair Heated — Editor's Choice 

$$$
While this is easily one of the costly chairs on our list, it's also one of the best looking and certainly comes with the best quality construction among them. At nearly $330, this rocker recliner is significantly better than our other choices but still affordable for many households.
Since comfort is the key thing in buying a rocker recliner, the added lumbar support is a nice feature for those who don't just want to curl up in a ball and can actually appreciate the decent back support. If you're looking for a big, comfy chair that also looks nice and doesn't disintegrate, this is it. Do be warned of the lack of a clear warrant though.
Pros:
Has massage and heating options.
2 cup holders.
Sturdy construction means that this rocker recliner should last you a while.
Cons:
No clear warranty policy is disclosed for this rocker recliner, which could lead to headaches.
---
Flash Furniture Contemporary Softsuede Graphite Microfiber Rocker Recliner – Best comfort
This super plush chair looks like a giant quilt or feather bed in furniture form. The back and arms are both very cushy. If you want your decor to signal "Sit down and get comfy," this is the perfect addition.
Graphite means this is the gray version of this contemporary style model. However, it also comes in two other color choices to help you match your existing furniture: Fudge and taupe.
The upholstery material is a softsuede microfiber. It looks good and feels great, but doesn't offer the convenience of easily wiping up with a damp cloth. If you are looking for ease of clean up as one of your desired features, this is not it.
On the upside, it is plenty roomy for most people. Even tall customers claim that it works quite well for them.
On the downside, it is not a space-saver model. Make sure you have adequate room to accommodate this chair. It needs at least a foot of clearance from the wall.
Most customers say it is super easy to assemble. Some people claim it takes as little as five minutes to snap together.
Provides gentle rocking as you breathe in and out. Ideal for taking naps.
Recommended if you need a napping chair.
Pros:
Extremely easy to assemble.
Readily and comfortably fits big and tall people.
Perfect for fostering naps.
Cons:
You need to lock the lever before you try to get up, otherwise, the footrest won't retract properly.
Some assembly required.
Not a "wall hugger." You need at least a foot of clearance from the wall.
---
Mecor Recliner Chair — Best Basic Model –

$$$
Here's a good option if you're looking for a basic, affordable rocker recliner that seems to have a lot of favorable opinions from customers without a lot of negative commentary on it. Any faux-leather material should successfully exceed 10,00 rubs if it's expected to be durable enough for daily use.
The construction is of good quality, and while the upholstery warranty is only a year, the reclining mechanism and frame come with a three-year warranty so you needn't worry about your recliner collapsing on itself in a year and being stuck without replacement or repair options. While the interior is plywood, it is architectural grade plywood and should withstand any reasonable amount of wear and tear. At only 75 pounds this is easily the lightest chair from our picks, which makes it great if you're worried about moving it around on your own.
Pros:
Three-year warranty on the recliner mechanism and on the chair's internal frame, which should be the industry standard but puts this chair at an advantage. Indeed, this is the only chair on our list with a clear warranty policy on Amazon.
Less than $275 for a chair that will last at least a few years, so even if it wears out after warranty that's still less than $100 per year.
Overstuffed back and armrests mean that you can pass out comfortably in this chair after a long day. This is a great option if you're looking for a big, comfy chair for your living room.
Durable material that's been tested and proven, while remaining easy to clean and also water resistant. This makes it great for homes with kids or grandkids, and even for college students because it can withstand dirt and grime and spilled drinks all over it if you just wipe it down afterward.
Upholstery material has tested successfully at 25,000 rubs – which is certainly enough to speak for its durability.
Non-toxic construction materials mean lowered risk for allergies and no carcinogens. Your toddler or dog can lick or chew on your easy chair without you getting too concerned for their health.
A frame is made from laminated veneer lumber, which is as strong as steel and is architectural-grade material.
At less than 80 pounds, this is by far the lightest chair on our list.
Cons:
Synthetic upholstery is not guaranteed for as long as the internals, which means that it might start looking shabby long before actually wearing out. Leather has a much longer life expectancy and won't crack and chip like vinyl, but comes at a much higher cost and is harder to maintain in the short term.
Average appearance means that it may stick out like a sore thumb if the look of your home is important.
Laminated veneer lumber is basically high-end plywood, so if you're looking for a high-end chair then this is not it. It's durable, but neither real leather nor real hardwood.
---
Ashley Furniture Signature Design – Larkinhurst Rocker Recliner – Best Manual Petite Model
This earth tone chair is a great option for someone on the small side who is tired of feeling like a child visiting the grown-up furniture world. Admittedly, this means it may not be right for the big and tall crowd.
It is a traditionally-styled faux leather rocker recliner with nailhead trim. If you love the look, there is a matching sofa available to complete the room.
One of the upsides to faux leather is the easy clean up. If you are reasonably quick, you can sop up any spills before they soak through to the cushions. The chair wipes down easily with a damp rag for most issues.
It's a manual model. This means there is no remote to lose and no need to position it near an electrical outlet.
It's got a great look in part because there are no cup holders or USB ports. If you want a no frills design that looks great, this is it! Just be sure you aren't expecting more accessories.
Some assembly required. Does not come with tools. You will need to supply your own screwdriver.
Should fit through any doorframe that is at least 32″ wide. Designed and manufactured by Ashley Furniture Industries.
Recommended for anyone looking for a basic, no frills, non-electric model. Especially recommended for the petite crowd.
Pros:
Gets rave reviews from petite customers.
Basic, no frills manual model.
Matching sofa available.
A product of Ashley Furniture, a well-known trusted brand.
Cons:
Some assembly required.
Tools not included.
May not be suitable for tall individuals.
No extras, such as cup holders, USB ports or massage.
---
Relaxzen Massage Rocker Recliner – Best Rocker With Built-In Massage
This suede-look microfiber model comes in three solid colors, plus one pattern. The colors are gray, beige and brown. The pattern is a camo design. It would be great for a den or rec room.
It's a manual recliner with a remote-controlled built-in massager. You can choose between 10, 20 and 30 minutes of your choice of nine programmed modes, plus five intensities.
It also provides heat for the lumbar region of the lower back. The built-in timer serves as a safety feature. It means you can't accidentally burn yourself by falling asleep and lying there too long with the heat on.
The remote is permanently attached so it cannot be lost. There is a handy side pocket to store the remote, as well as any other small items you wish to keep conveniently nearby.
The chair also includes USB ports so you can plug in a phone or tablet while you lounge. It has a maximum weight capacity of 300 pounds.
The arm cushions are attached with Velcro. Customers generally don't find this to be a problem. In fact, some view it as a feature as they are readily removed. But it may not be a good design for a house full of pets or rambunctious children.
As sometimes happens with manual recliners, the footrest does not easily push down. This can be a problem.
Recommended if you want a manual rocker with both massage and heat.
Pros:
Multi-modal built-in massager.
Permanently attached remote.
Handy side pocket.
Provides heat for the lumbar region.
Includes USB ports.
Cons:
No cup holders.
Some assembly required.
The footrest is hard to push down.
---
Ashley Furniture Signature Design – Tambo Rocker Recliner – Best Manual No Frills Rocker Recliner
This clean-lined, generously-sized rocker recliner comes in a lovely shade of pewter. If you are looking to outfit an entire room, you can also get a matching sectional to go with it.
It's a good-sized model that works well for tall people without being too wide. It also fully reclines to a flat position, which is handy for avid nap takers.
There are no cup holders or USB ports to mar the lines of this item. That's a good thing if a certain look matters to you, but may be a problem in your eyes if you are interested in having such perks.
The backrest and footrest do not operate independently. This limits the positioning options. It's a sore point for some people.
The faux leather upholstery is spill resistant and wipes up easily with a damp rag, making it carefree and low maintenance. Yet, it also looks good and feels nice to the touch.
The chair does require some assembly. It includes all necessary instructions. They are very easy to follow, however, you have to supply your own screwdriver.
Recommended if you like the look and just want a no-frills rocker recliner. Not recommended if you are really on the prowl for something with all the bells and whistles.
Pros:
Comes with all necessary instructions.
Easily assembled.
Good size for tall individuals.
A product of Ashley Furniture, a well-known and popular brand.
Cons:
Backrest and footrest do not operate independently.
Some assembly required. Tools not included.
Basic no frills model. There are no cup holders, no USB ports, no built-in massage and no heat.
---
Divano Roma Bonded Leather Rocker Recliner — 

$$
This is one of the most affordable options on our list, coming in at a mere $200 including shipping. If you're looking for a cheap option because your kid is moving off to college or into their first apartment, this is a great chair for those who expect damage in the foreseeable future. It's not the best quality rocker recliner, but this one remains affordable for many people.
While not the biggest easy chair on the market, this rocker recliner does need to sit at least a foot from the wall in order to properly recline without any restriction. Along with a fair number of complaints regarding the construction of this piece of furniture, there are plenty regarding shipping and the product arriving in damaged packaging for inexplicable reasons. Since there's no clear warranty listed, you should be cautious about buying.
Pros:
Affordable, at under $200 and with free shipping. This makes it good if you're looking to buy your first recliner and anyway will probably upgrade sooner or later to a better chair.
Decent-sized rocker recliner that can take heavier occupants, without being too massive to fit into your living room.
Comfortable, according to what users say about it.
Many people like the color and the look, and the materials are water resistant. It's also noted as being particularly comfortable, which is kind of the point of a rocker recliner anyway.
Cons:
No clear warranty policy from the manufacturer and Amazon doesn't seem to be sure either. This is a shame when so many good options seem to suffer from the same. Some users note the tendency of this chair to fall apart within several months of purchase, even from ordinary use that should not create such concerns. This points to cheaper construction, so this probably isn't a good idea for anyone who likes their furniture to last.
Many complaints about the shipping for this chair, with the item coming in a damaged box with copious packing tape to hold the mess together.
At 100 pounds, this is quite awkward to move around.
---
ComHoma Leather Rocker Recliner — 

$$$
While the other chairs on this list only come in two color choices (almost always black or brown), this one offers you three and indeed is the only option we've given that comes in white. It's also the only one with side pockets and drink holders, making it the ideal chair for all of your Netflix marathons that you tend to pass out during. Now you can kick back and not lose your remote (there's a pocket for that!) or spill your drink all over the place (there are cupholders, but even if it falls you can just wipe it off of the water-resistant material).
With a push-back reclining mechanism, you're saved from both ugly levers and also an excessive life expectancy on this piece of furniture. Push-back recliners wear out faster, of course, and indeed this is definitely a concern on any chair like this one that does not come with a clear warranty policy on the seller's website. There's also no word on how well the materials tested when rubbed, and indeed it does seem to have cheaper construction than many of the chairs we've listed here.
Some users note that the material tends to retain body heat, so you might end up sweating a bit when you doze off. There's not a lot of word on the quality of the seams or anything like that, but we would surmise that this is a pretty average easy chair.
Pros:
Comes in three color choices, to match any interior.
Comes in at less than $300, and shipping will only set you back $30 in spite of this being a heavy piece of furniture.
153° reclining and 360° swivel capabilities mean that this chair can go in any direction that you want it to.
Drink holders and pockets make this the ideal recliner for kicking back and watching movies before you doze off in it.
Push-back reclining mechanism means that you won't have to worry about unsightly levers hanging off of it.
Cons:
The material retains body heat, which is a downside in hot climates.
Push-back mechanisms tend to wear out much faster than those operated using a lever on the side, due to additional stress.
Many people find cupholders ugly, and they tend to collect gunk with frequent use.
There are some concerns about the quality of the materials used here.
Another rocker recliner with no clear warranty policies given on Amazon.
---
Belleze Faux Leather Rocker and Swivel Glider — 

$$$
Easily the best-looking chair on our list, this faux leather rocker-recliner-glider is a great choice for anyone who prioritizes owning a chair that is as comfortable to kick back in as it is to behold in your living room. If you want something that offers you a classic look with modern convenience, this is it and it still comes at an affordable price.
The faux leather exterior is easy to clean and comes in both black and brown to match any home interior that it might end up in. At less than $275, it's good for folks on a budget without being made from shoddy materials that don't withstand the test of time. It's also less than 100 pounds, so you shouldn't worry about too many headaches when moving it.
If you're on the bigger side, you might want to look at other options because this chair is comfortable but certainly not massive. Indeed, it would seem that this rocker recliner can withstand excess weight but isn't really good for tall people who wish to sit comfortably in it. Many shorter users were happy with the item, but it's perfectly reasonable to assume that taller folks will not be. Perfect for kids and for the elderly though.
There's, unfortunately, no warranty listed, which is a shame because it doesn't seem to be standard.
Pros:
Less than $275 and comes with free shipping.
Two color choices.
Easy-to-clean faux leather means that you can spill anything on it and simply wipe the chair down.
Aesthetically speaking, this is definitely the best-looking rocker recliner on our list.
Less than 100 pounds, so this is actually one of the lighter-weight options listed.
The company seems to offer compensation for any premature wear, even if it doesn't warrant outright replacement.
Cons:
A smaller size may be great for smaller people but isn't really suitable for tall people.
Yet another chair on Amazon with no clear warranty given.
Some issues with the upholstery coming apart at the seams in some cases. This is obviously a huge problem in a chair with no real warranty.
---
Types of Rocker Recliners
Leather Rocker Recliners
What do I need to know before purchasing a new leather rocker recliner?
If you are interested in buying an inexpensive brand of leather rocker recliners, I advise choosing one that received a number of well-deserved awards from different experts, magazines, and blogs in the industry.
 It should be noted that the number of awards does not always define whether a leather rocker recliner is suitable for everyday use in your home. Nevertheless, it can give you additional information about why one certain furniture brand was chosen over another one.
Which features do I need to pay attention to while browsing low-priced products?
There are several features that differentiate high-quality leather rocker recliners from less popular ones: material used to make the frame, cushioning materials used on top of it, number of cushions on the chair (you may also choose between ordinary pillows and thick leather ones), wood/chrome/metal feet, number of springs used to manufacture the chair (quality models use more than ten springs), wooden/chrome/metal armrests, types of inner padding installed under the covers (usually made out of foam or removable polyester) and special material used for throws.
What types of leather rocker recliners are selling best over time?
Honestly, price is one of the most important factors when you buy an ordinary piece of furniture. This is why most people pay attention to durable products made with a combination of top-notch materials and slightly outdated designs (mid-century, retro).
What are other fabrics being used for leather rocker recliners?
It is natural that most people prefer to buy new things using money they saved for quite some time. That is why low-priced models often contain microfiber (Italian or German); their prices vary between $200-$600. Due to this fact, you may want to consider spending more money on a single leather rocker recliner if you can afford to do so.
Glider Rocker Recliners
How do I understand if the glider rocker recliner I am about to buy is made by a reliable manufacturer?
By purchasing an expensive glider rocker recliner from a well-known brand, you can guarantee that this item will be compatible with your needs and will not require any additional improvements or modifications after using it for some time.
Are there any differences between American glider rocker recliners manufacturers and foreign ones?
Yes, of course, there are many differences between American companies and foreign ones. Foreign items usually stay behind their American counterparts when it comes to innovative materials, quality control, and other key indicators of designing.
What materials should I pay attention to when purchasing a new glider rocker recliner?
First and foremost, you need to decide whether you want to purchase an authentic leather glider rocker recliner or a less expensive synthetic recliner. Synthetic leather is also used for seat cushions, making it easier to clean using a vacuum cleaner.
Are there any recommendations on how to make the new glider rocker recliner more comfortable and soft?
It is suggested investing in leather quality foam that would perfectly match the shape of your body, encouraging pressure release management throughout your legs, shoulders, and neck areas.
Small Rocker Recliners
What are the pros of small recliners?
A good thing about small rocker recliners is that they offer double functionality- they are both an attractive piece of furniture and a comfortable seat. For example, you can choose a small rocker recliner, place it in your living room and turn it into a replacement for a chair if you need to relax casually during the week.
In addition to this, small rockers are perfect for bedrooms.
Are there any special preferences when you purchase a high-quality small glider rocker?
If you're buying a new small rocker recliner, you need to keep in mind:
Buy only big name brands such as Ashley Furniture, Lane, Mcombo, Irene House, Homall. Etc.
How much do small rocker recliners usually cost?
To answer this question, there are a few variables that need to be taken into consideration. This is why I will try to answer this question using some examples. You should keep in mind that such terms as cheap and expensive are relative because many of them depend on the size where you shop, your location, etc.
For instance, if you go to flea markets, discount stores, or thrift shops, you will find very affordable small rocker recliners that will cost you only a few dollars. At the same time, if you purchase them from furniture stores like Ashley or maybe even a department store like La-z-boy, you will still see a considerable price drop, but the prices may still seem relatively expensive to you as compared with the prices at flea markets or thrift shops.
But then again, you definitely get what you pay for, so I would still advise everyone to spend more money on better quality small rocker recliner if they want something somewhat sturdy and long-lasting.
The back of my new small rocker recliner feels too hard. Is there anything I can do about it?
Unfortunately, there may not be anything anyone can do if your small rocker recliner or any recliner comes with a firm backrest.
One tip that might help is to buy a fabric cover along with your purchase. It will make your small rocker recliner more comfortable.
Power Rocker Recliners
Where is better to use a power rocker recliner?
A power rocker recliner is ideal for everyday use. You could easily use it as a reading chair because of its relaxing nature of having a rocking seat. The height of the seat is good to be used at home or at an office, and if it is foldable, even when traveling inside your RV.
Are power rocker recliners comfortable?
As long as you pick the right one, whether you go for a smaller swivel rocker reclines or a larger power rocker recliner, then yes, they can be extremely comfortable even as TV chairs. Just remember never to buy cheap versions online because they may be uncomfortable sitting at a certain angle for too long.
Always opt for a sturdy and higher quality product no matter how expensive it may be because comfort is what matters the most.
Oversized Rocker Recliners
Large and oversized rocker recliners have shown a growth in popularity lately. They can be used as a full-size replacement for a regular-sized chair. These large recliners are sometimes referred to as big boy chairs or man chairs or even kid-sized recliners! As the names imply, these chairs are more suitable for adult use or the kids' room. The size of it makes them very comfortable and also gives you space to relax and stretch your legs.
All three of my children are overgrown in size, so I have one in my living room as an extra chair that still allows visitors to sit as well.
I want to buy an extra wide rocker recliner for better comfort. How do I choose the perfect one?
There are so many styles of chairs in the world. You have to make sure you pick one that will fit your room perfectly size-wise and also needs to be comfortable. If you pick a chair too large, it could overhang your sofa or maybe cause you problems when climbing over it in the future. So make sure you are sitting on a chair before buying it.
How does a big and tall rocker recliner work?
A big and tall rocker recliner operates just like any other recliner that you may have in your home. It will go back to the laying down position when you pull the handle or push-button release on the side. The way it lay down however, is what is biggest or larger than normal. Most chairs will overshoot their target because they are larger than your average sized chair. 
Can I buy any oversized rocker recliner and fit it into my office room?
It's not usually recommended that you move these types of extra-wide rocker recliners from one part of your house to another (such as from your home office to your dining room).
How do I care for a big and tall rocker recliner covered by fabric?
If you choose a big and tall rocker recliner to place in an area you often use, such as the living room or family room where people gather on a daily basis, a fabric cover comes highly recommended because even with regular cleaning, it won't go bad. If it has foam cushions, they will sag quickly without support from the fabric underneath.
Rocker Recliner Loveseats
What width of the rocker recliner loveseat should be?
The major question about width is if you are looking for a cozy rocker recliner love seat or if you would like a "sleeper". The comfortable seat is made with two small seats, where the sleeper recliner is definitely bigger, accommodating a person 6″ and it is rounded at the front to allow someone to lay down and sleep on it, whether sitting or lying their back against the back. Both are incredibly comfortable, but if space can be an issue, that is important.
Fabric preference for rocker recliner loveseats
There are a huge number of fabrics to choose from. Some tend to be durable to withstand even the roughest use, and others are softer but fade over time. We would suggest you research online at each one if you have an idea what fabric you want.
Type of Design 
It comes in a number of designs – high back, low back, swivel, and stationary. Many like the swivel option as it easily turns whatever side you want to sit on and provides wonderful support to sleep or relax on.
The low-back design is designed to put your feet up and show them off in style.

The high-back swivel design is designed for when you have company over, and you want to show them a comfortable hand-crafted piece that not everybody has.

The high-back stationery would be best used in an area where you wanted a recliner loveseat that did not move around.

And another thing; some like to choose one that has massage and heat options, others choose without this feature.
Child Rocker Recliner
All kids love to hang out on the child rocker recliner, and often they eat, watch TV or do homework on it. Also, many teachers find it useful to have kids ages 4-12 years old do "work and play" on the rocker than at a desk. As years go by, when the child grows up, you could bequeath the kid rocker recliner to other son or daughter!
Most manufacturers make rocker recliners for children in the age range of toddlers right up to teens, which range from ages 2 to about 14 years old. The reason is that children's physical change very quickly during these ages, and there is no sense to have a kid rocker recliner of a particular age range for a short period.
Massage Rocker Recliners
Are massage rocker recliners comfortable?
Sure. People find most massage rocker recliners comfortable because they bring the relaxing experience your life will need.
What is the difference between massage rocker recliners and regular rocker recliners?
Regular rocker recliners can't provide massage experience you need from your home relaxation.
Massage rocker recliners are built for massage experience you will enjoy.
Massage rocker recliners already come with force adjustable massage motors embedded in. You can set the massage of your choice and sense of relaxation experience like never before.
Do massage rocker recliners need electricity?
All massage rocker recliners will need electricity to run off. Making sure your home electrical system can handle it is important. One major weakness of all massage recliners is you will need to plug into a wall socket anyhow. But your electricity bill needs not to increase because of it.
Buyer's guide
Be aware of policies on returns and warranty
Particularly when you're buying online, you need to be aware of the seller's policy on returns and exchanges for their furniture items. Since it's quite the pain to ship a chair halfway across the country, this is not exactly a small affair and certainly not something that you should take lightly. If you're going to be shelling out hundreds of dollars on an easy chair that you've never sat in nor indeed ever seen in person, you'd better be absolutely sure that it can be returned and either refunded or replaced.
Know what you're looking for, to begin with
If you're going to be shopping online for easy chairs, then it's ideal to know which kind you're looking for. This will save a bit of time and narrow down your options into a manageable list of realistic choices. If you're looking for a basic rocker recliner, you might not have to shell out, but if you want something with more premium features then it's necessary to spend a bit more. A decent quality, basic rocker recliner starts at around $300 or so, but a good one will probably cost around twice as much.
These days, you get more stylish options such as push-back recliners that do away with the traditional (and somewhat ugly) lever on the side. While these might start at a slightly lower price, the mechanism inside tends to wear out a lot faster due to increased stress on it. A more modern innovation is recliners which are designed to fit into more compact spaces and can sit as close as six inches from the wall while still offering full functionality. These will still cost as robust traditional easy chair.
Look matters, but comfort matters more
When it comes to buying a rocker recliner, it's vital to prioritize comfort over looks, as important as the latter might seem to be. Of course, looks do matter, but ultimately your easy chair will serve as a place to sit and relax and not as a standalone sculpture in your living room. This entails actually trying the chair out, which of course is more difficult when you're unable to see the piece in person as is the case when you're shopping online. Ideally, you should try and see the piece you're considering in person because this will save the trouble of dashed expectations later on.
Some things look absolutely stunning online and yet when you see them in person it's a different story altogether. You might be getting the best price online and so this remains one of the better options for buying furniture, but if you also have the opportunity to see it in person then you'll know whether you're actually getting such a good deal or not.
If possible, go and look at the rocker recliner in-person and feel for yourself
Since not everyone has the privilege of accessing the pieces of furniture they've seen online before buying, there are definitely a few guidelines that you should abide by when looking at rocker recliners or any other furniture online. Look closely at the dimensions, because this matters a lot as to whether your new rocker recliner will be of suitable size for you to comfortably use, and you can get an idea without having to test it out in a store.
Another vital piece of information is the foam density of the piece in question, and ideally, you should have a minimum foam density rating of 1.9 if you don't want it to wear out in the first few years of use. Of course, if you have the opportunity to see in person, you can feel for yourself. For instance, you cannot test out the reclining capabilities of a rocker recliner and how well its mechanism works if you don't get to see it in person.
Leather has the longest life, pleather is easiest to clean
Leather easy chairs will last the longest, though all of our picks here are made from faux-leather due to its water resistance and affordability. You can go for a traditional tanned feel or a suede one, but authentic suede comes with concerns about water damage and wrinkling and so you should go for one that's been treated or perhaps made from microfibre. Do note that vinyl wears faster than leather and tends to crack, so the life of your easy chair's upholstery is definitely a concern.
The upholstery isn't the only thing that matters
A major concern is of the moving parts inside of a recliner wearing out, but a more vital thing is the structure itself. A robust frame with durable fasteners is the way to go, and an easy chair using plastic parts inside should definitely be regarded as a no-go for obvious reasons.
Also be wary of chairs advertised as being all wood, because even particle board is technically just wood. There are plenty of chairs made from quality wood but do not forget to look into the matter before settling on your new easy chair. Hardwood is the best option but will cost you. Plywood might not be so durable as hardwood, but it still performs decently and won't cost you so dearly.
Since a rocker recliner is an investment of at least several hundred dollars, only a fool would go for one that hardly lasts a year. Anything with less than a three-year warranty is probably best avoided, so you should be aware of the manufacturer's warranty on all of the options that you consider seriously.
Conclusion
If you're in the market for a rocker recliner, there are some great deals on Amazon which we've covered above that you should definitely consider. There's always a compromise between quality and investment cost with rocker recliners as much as anything else, and you should carefully consider both looks and comfort as well as the quality of the piece that you're using.
Of the options on this list, our favorites are the rocker recliners from Mecor and from Flash Furniture because these are the best looking and most comfortable pieces for the price you'll end up paying. That being said, all are worthy of consideration for most buyers and the choice ultimately lies with what you like most and which has the best polices on returns and replacements.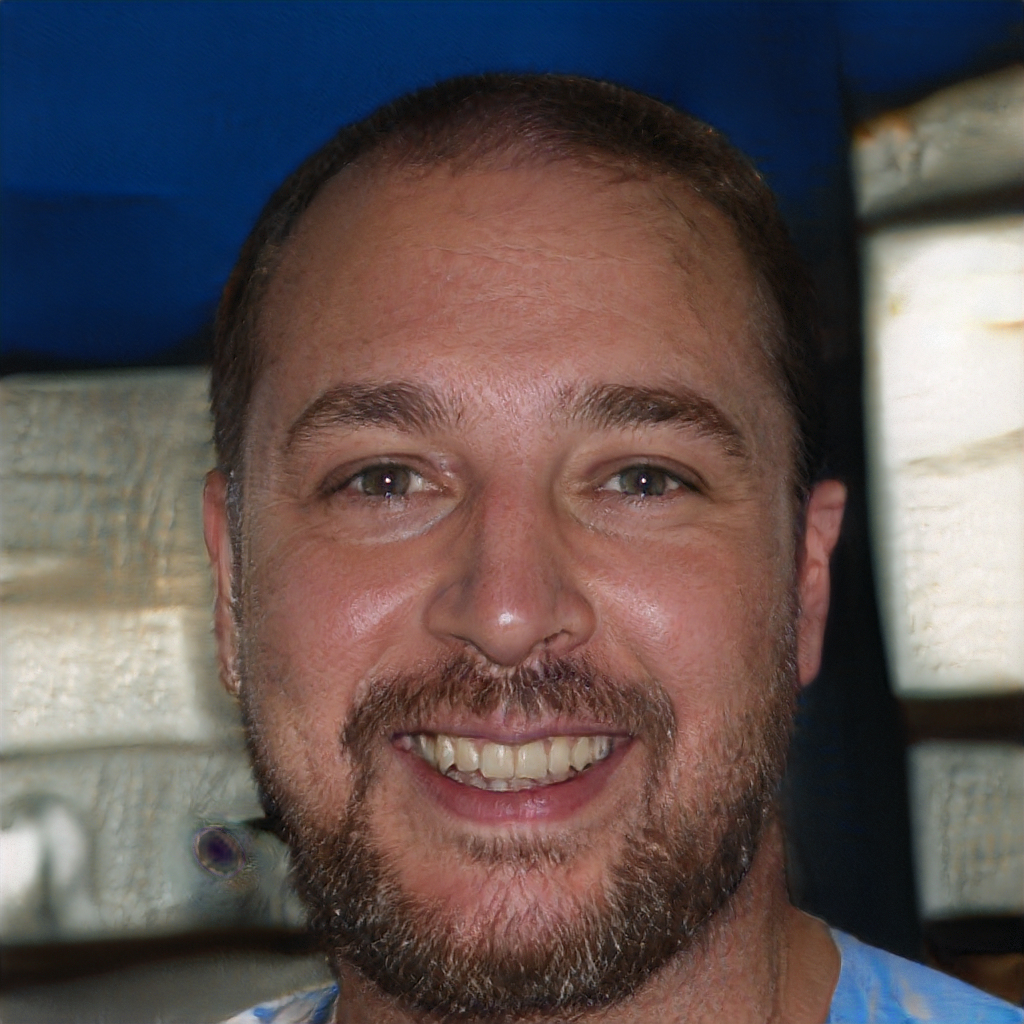 James is a professional in furniture sphere. He has 5 years of experience in working with all types of recliners. And now he shares his knowledge with people, who don't have time for research and who want to make the right choice for the future piece of furniture.