If you are outfitting an RV or living in a small apartment, space is a huge consideration. Wall-hugging furniture can help make such a space comfortable and functional. Here are some great options for you to find the best wall huggers recliner.
Best Wall Hugger Recliners — Comparison Table
Best Wall Hugger Recliners: Reviews
If you are looking to set up a TV viewing room, this chair would be a great option for furnishing the theater seating area. It has a sleek design and comes in your choice of beige, black, brown or gray.
The faux leather surface is durable and easy to clean. The listed weight capacity is 265 pounds.
This is a very simple, basic recliner. It is a manual push back recliner. There is no heat, massage, cup holders or other amenities. It does not swivel or rock. It just reclines and looks great.
Recommended if you need theater seating. Recommended if you like the sleek look. Not recommended if you are looking for other features, such as heat or massage.
Pros
Elegant design works well as theater seating.
Very affordably priced so you can get two or more.
No need to worry about where to plug it in or how to store a remote.
Cons
No heat or massage.
No cup holders or USB ports.
It does not swivel or rock.
---
This wall hugging chair needs just three inches of clearance to fully recline. It's compact, attractive and comes in your choice of four colors: Chestnut, Mahogany, Putty or Toffee.
The upholstery material is faux leather. It looks good, lasts for years and is easy to clean. Faux leather is inherently spill-resistant and easy to clean. Just wipe the chair down with a damp cloth to maintain it.
This recliner was specifically designed to work in an RV. It reclines but doesn't swivel. It does not come pre-assembled. This helps you to get it through narrow doorways and position it where you want it before assembly.
Whether you live alone and just need a chair for you, or are considering adding a chair to have extra seating for company, this item will be a great addition to your small space. Surprisingly, it also fully extends so it can be slept on.
Yes, you can bolt it to the floor of an RV. This will help make sure it is safe to sit in while the vehicle is in motion.
Of course, the compact size means it won't work well for big and tall bodies. If you are much over 5'9″ tall, this may not be the chair for you.
The chair has an elegant look and is comfortable to sit in. It's a good value for the money.
Recommended for anyone needing a wall hugger recliner. Recommended for RVs and other small spaces. Not recommended for very tall people.
Pros
Specifically designed to work in an RV.
It only needs three inches of clearance to recline.
Fully reclines for napping.
Cons
A little too small for taller people.
Some assembly required.
---
If you need help standing, this dark brown basic lift chair can help you get up more easily. It's a nice recliner, with no heat or massage.
Lift capacity is up to 220 pounds, though the chair will hold up to 320 pounds for seating purposes. This can allow you to have a grandchild on your lap for bedtime reading.
The lift mechanism is operated by a tethered remote. The chair comes with two handy side pockets for storing the remote and sundry other small items.
If you have chemical sensitivities, allergies or respiratory problems, this chair may be the one for you. It is formaldehyde-free and meets the requirements of the California Air Resources Board.
It's made of durable faux leather for ease of cleaning and a great luxurious look. The padding is odor-free and very comfortable.
Some assembly required. It will arrive in two boxes.
Recommended for anyone in need of an affordable basic lift chair.
Pros
Affordably priced, uncomplicated chair.
It comes with two handy side pockets.
Cons
No heat or massage.
No cup holders or USB ports.
Some assembly required.
---
This is a double recliner. So it's actually two individual seats attached with a central console. The console has two cup holders and a storage space.
The unit is specifically designed for RVs. It will come in three separate boxes for ease of bringing it through a narrow doorway. Some assembly required.
This model comes in your choice of four colors: Chestnut, Mahogany, Putty, or Toffee. It actually matches the first chair on this list if you need seating for three.
The recliner is 67 inches wide and makes a great couch alternative in a compact space. It only needs three inches of clearance to recline.
The unit is upholstered in durable, easy to clean faux leather. Just wipe it down as needed. Faux leather is naturally spill-resistant.
Recommended for anyone needing theater seating or a couch alternative in an RV.
Pros
Specifically designed to work in an RV.
It comes in three boxes to help you get it through the door.
Center console has storage and cup holders.
Cons
Some assembly required.
No heat or massage.
No remote control. Manually operated recliners.
---
This wall hugging lift chair only needs ten inches of clearance from the wall. It comes in a traditional design in brown faux leather that would work well in a den or living room.
Faux leather is easy to clean while looking great. Just wipe it down with a damp cloth as needed.
This chair features built-in heat and massage. It can treat your legs, back and head with five different massage modes. It has a timer that can be set for 15, 30 or 60 minutes.
This is an extra-wide, oversized chair designed specifically for the big and tall crowd. The size and shape lend themselves well to an overall masculine aesthetic.
It has a tethered remote to control the lift function, as well as the massage and heating functions. There is are two convenient side pockets for storing the remote and other items, such as magazines or a TV remote. The chair holds up to 330 pounds.
Recommended for the big and tall crowd. Recommended if you need a lift chair and want heat and massage with it.
Pros
It comes with built-in heat and massage functions.
It only requires ten inches of clearance from the wall.
Will help you stand up with the push of a button.
Cons
Some assembly required.
It only comes in one color.
No cup holders or USB ports.
---
This lift chair needs just four inches of clearance to recline or lift. It comes in your choice of black, brown, red, cream or paisley.
Includes an easy to use, two-button remote control. A side pocket gives you a place to stash the remote, plus other small items like a TV remote or reading materials.
The chair is compact and extra cushy. Ergonomic design helps make this a terrific, comfortable chair.
Recommended if you need an attractive, cushy lift chair with minimal clearance.
Pros
Easy to assemble.
Good choice of colors, plus a paisley pattern for variety.
Needs just four inches of clearance.
Cons
Some assembly required.
No heat or massage functions.
No cup holders or USB ports.
---
Most recliners are designed with closed upholstery all the way to the floor. High leg recliners have legs and look more like normal chairs to blend in better with classic decor.
This high leg recliner comes in a lovely paisley pattern. The patterned fabric, wooden legs, and nailhead detailing make this a very good looking piece that would fit well in a more formal living space.
The chair does not swivel, rock, or glide. It has no heat or massage functions. It's just a great looking recliner in shades of brown, black, rust, and gold that would blend in spaces you don't normally see recliners. It can add some additional comfort to a more formal setting.
It has a weight capacity of 250 pounds. It's manual, push back model. There is no lever and no remote. There are no side pockets.
The lack of pockets, levers, and similar helps it look like a normal chair. This is intentional and not an oversight. But if you want storage pockets and the like, this may not be the chair for you.
Because it is a manual model, you don't need to worry about finding an electrical outlet to plug it into. Just locate it wherever you want it.
Recommended if you really want a recliner to enhance a formal space and add a bit more comfort. Not recommended if you are looking for additional features.
Pros
Unusually beautiful, classic design not typically found in recliners.
High leg style recliner.
No pockets, remotes, or similar to break the clean lines.
Cons
There are no extra amenities, such as heat or massage.
There are no cup holders or USB ports.
The chair does not swivel, rock, or glide.
---
Buyer's Guide
Buying a wall hugger recliner is much like buying any recliner, but with one or two extra details to think about. Here are some of the things to consider while shopping.
Make Sure It Fits
If you are planning on getting a wall hugger, you are probably shopping for furniture for a small space. You may not need to take a lot of measurements to add a single chair to a spacious living room, but you do need to take exact measurements when space is at a premium.
Once you have measured the space, keep those figures handy. Don't rely on memory. Furniture isn't cheap and memory isn't reliable.
Think About Features
These days, chairs can do a lot more than just serve as a place to sit. They can have amenities that help enhance your life in various ways.
Some possible options include:
Heat
Massage
Remote controlled
Lift chair
USB chargers
Rocker or glider
Swivel base
Side pockets or other storage
Heat and massage can be great options if you work physically hard, have an old injury, or are simply getting on in years. A heated chair can also be a terrific way to make sure you stay comfortable during the colder months.
A lift chair can help if you have joint problems. They are great for seniors and for people recovering from surgery who are temporarily having trouble getting up on their own without straining.
USB chargers can help you keep your phone charged or use a tablet to your heart's content. Side pockets can store items like tablets, TV remotes, magazines, and other small items that you might want to keep handy.
A remote-controlled chair can add a touch of convenience to make your life a little easier, but it will need to be plugged in. Some people prefer manual chairs that can be freely placed anywhere, without having to think about where the electrical outlets are and where the cords will run.
You may want to sit down and write out what your needs are and why you are buying the chair. Use some means to designate the most important factors, such as assigning a number value or noting that it is "must-have" versus "nice to have."
Comfort And Lifestyle
Comfort is not just about ergonomics. Those are great to keep in mind, but they aren't the only factor involved in finding a chair you will love.
Think about whether you like a deep, plush chair or a firmer chair. Think about your current life and personal needs.
Do you have any physical limitations, such as joint issues? Are you expecting to have surgery? Or maybe you are looking for a chair to sleep in post-surgery that won't be a hassle given the kind of surgery you are facing, aren't you?
Are there children or pets in your home? Are there members of the household with physical limitations or health issues? How easy do you need it to be to clean?
Thinking about these factors will help you choose the details that are most important to you and your household. It will help you envision how you intend to use the chair and what kind of chair will fulfill that need.
Ease Of Use
There are a few factors that impact how easy a chair is to use.
One factor is how easily the reclining mechanism works. A remote-controlled recliner can be a great option if you have any mobility issues interfering with your ability to kick back and relax in a manual recliner. But other people find a push back chair to be easier for them to use.
Another factor is how easy it is to keep clean. Leather or faux leather are popular options due to being inherently stain-resistant and slow to soak up spills. You will want to dab up spills quickly, but the right upholstery can look good for years to come while being low maintenance.
Swiveling, rocking or gliding can be featured for various reasons, but they can also have their downsides. Moving parts can lead to pinched fingers or less stability.
So think about what you need from the chair. If it is your chair, it needs to fit your lifestyle and be easy to use for you.
Style And Color
People tend to place a very high value on style and color, sometimes to the detriment of other factors that should matter at least as much. Unless you really have to make it work visually in some setting, it's really better to prioritize other aspects of the chair first. Shop for fit, features, and other practical details first, then consider how it looks. Looks can actually be tweaked fairly easily, at least to some degree.
It's great if the chair looks awesome in the space in question, but you can also add accessories, such as a pillow, and a throw, to help tie it into the rest of the decor. Alternately, you can purchase a slipcover to help it blend in and make it easier to keep clean.
Having said that, if looks are a very high priority, you can consider getting a high leg model. You might think of these as "stealth recliners." They typically lack pockets and levers. They look more like normal chairs and can fit in with more formal decor while adding a bit of comfort indulgence.
Sometimes, Less Is More
People tend to get caught up in a frenzy of wanting all the features they can get, assuming their pocketbook can handle it. But that isn't always the best approach.
A manual model has some advantages over a remote-controlled model. For example, it still works even when the power is out. It's just a chair, not dependent upon the electrical supply.
If there are small children or if anyone in the household has neurological issues, you may not want all the fancy bells and whistles. They may be all downside for you.
Or maybe the budget is your single biggest limiter. If so, admit that and shop accordingly. Stop trying to keep up with the Jones. Do what makes sense for you, your household and your budget. Don't feel some need to apologize for doing what makes sense for you.
Smaller is sometimes better, either because you are furnishing a small space or because you are a petite person yourself. It's fine to shop for the compact pieces that make your life work.
Not everyone lives in a castle. The kind of oversized furniture with all the bells and whistles often found in upscale magazines simply do not make sense for the lifestyle of the average person. Don't let yourself be brainwashed by such things.
Our Best Choice
Our favorite is number 1. Set of 2 | RecPro Charles Collection | 30″ Zero Wall RV Recliner | Wall Hugger Recliner. It's the most flexible, basic chair of the ones reviewed here and is designed for an RV or other small space.
It works well in many settings and just looks elegant. If you have no other special considerations, this is the go-to chair if you are in the market for a wall hugger model.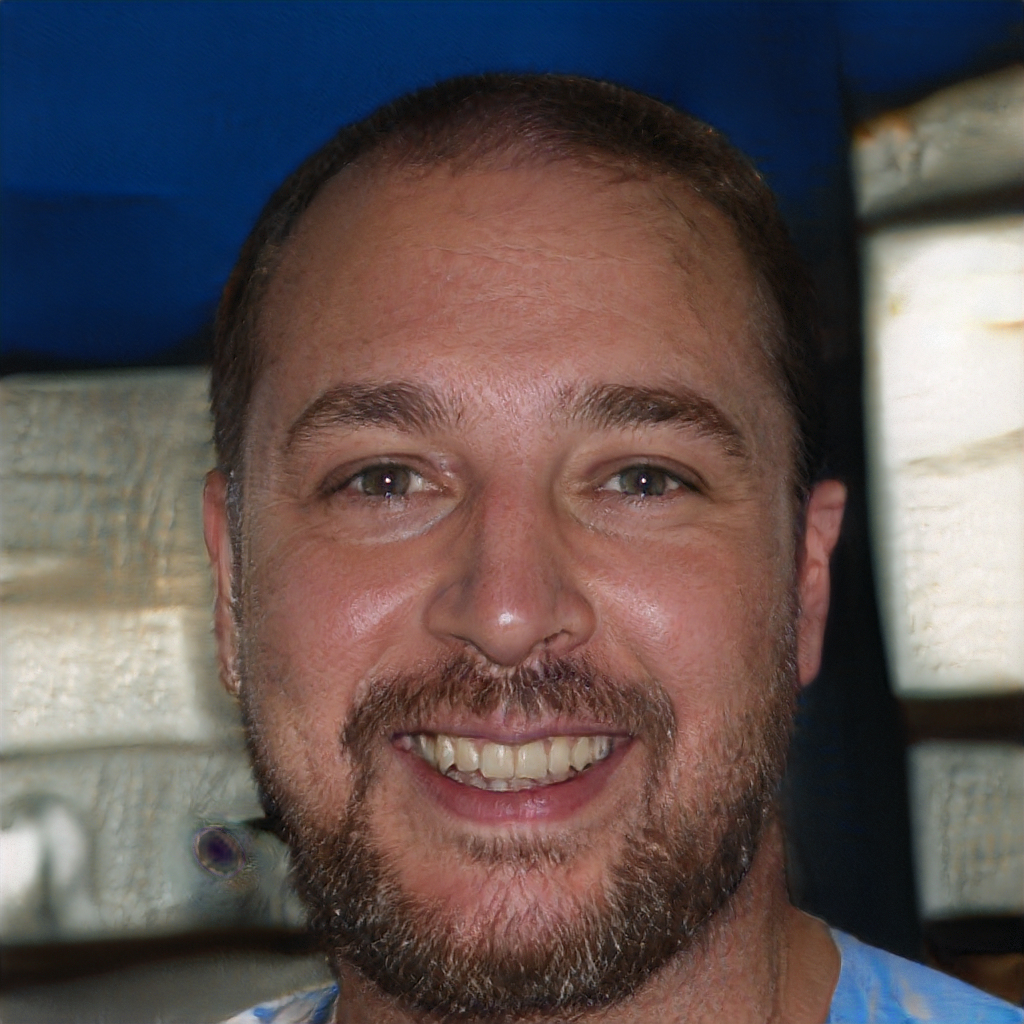 James is a professional in furniture sphere. He has 5 years of experience in working with all types of recliners. And now he shares his knowledge with people, who don't have time for research and who want to make the right choice for the future piece of furniture.